Joslyn and Marzia are both returning for finals today in all of their events! Swimming Finals are on NETV starting at 9:00 AM. Good luck!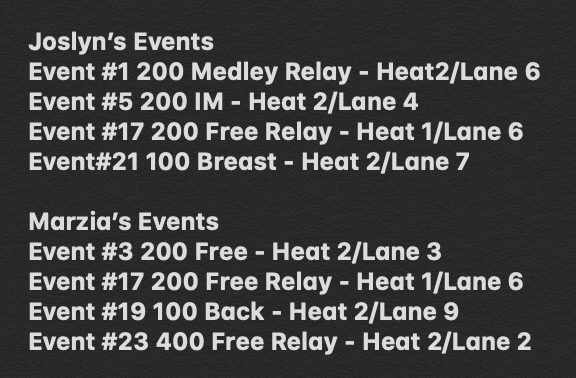 March 2021 Calendar

Activities for Friday, February 26 - State Swimming

Activities for Thursday, February 25 - State Swimming

SPEECH EHC NORTH DIVISION CHAMPS! (Results 2/2) Gwen D-Serious Prose RUNNER-UP! Karl S-Entertainment RUNNER-UP! Jose R, Tymarie O, Audrey G, Aidan S, James K-3rd, Drama Olivia K-5th, Persuasive James K-5th, Poetry Aidan S-6th, Extemporaneous Riley T-7th, Serious Prose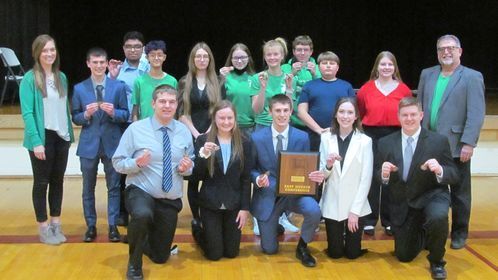 Wisner-Pilger...EAST HUSKER CONFERENCE NORTH DIVISION SPEECH CHAMPION! Fourth year in a row! (Results 1/2) Rockney P and Bryant P--DUET CHAMPION! Bryant P--Informative and Poetry CHAMPION! Rockney P--Persuasive CHAMPION! Gwen D--Humorous Prose CHAMPION!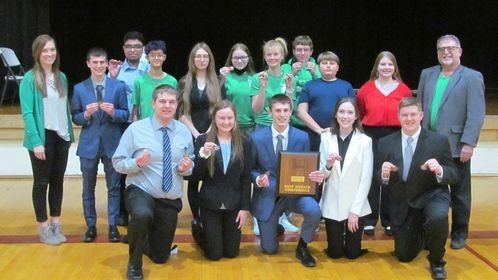 JH Girls Basketball schedule change: The games this Saturday, Feb. 27, with West Point-Beemer will be played at Wisner.

Activities for Wednesday, February 24 - EHC Speech @ Lyons-Decatur

BBB FINAL: Clarkson/Leigh 52 - Gators 37 —— Thank you Seniors!

BBB HALFTIME: Clarkson/Leigh 26 - Wisner-Pilger 16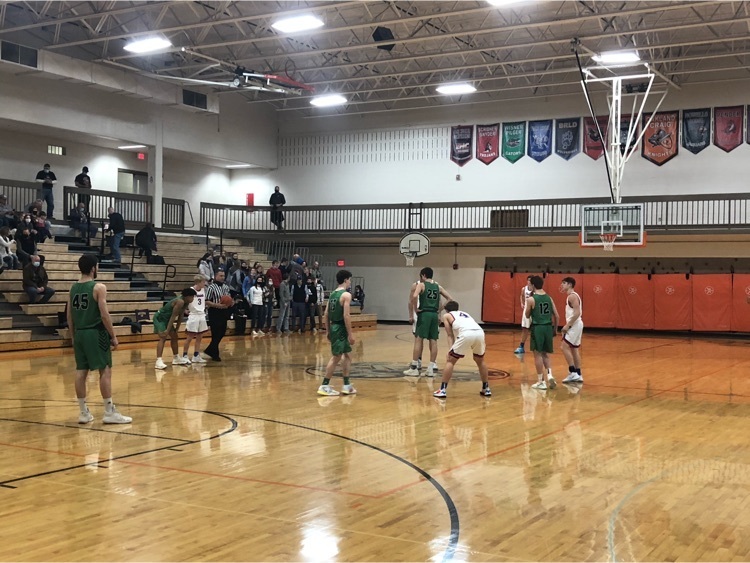 Activities for Monday, February 22 - Pilger Cardinal Speech Tri (Home) - JH WR @ Pender 4:00 - JH G BB @ North Bend 4:30

Boys Subdistrict BB vs Clarkson-Leigh @ Oakland on Tuesday-7:30: Fan Info-No restrictions on fan numbers.

JH Girls BB @ North Bend today-4:30 Fan Info: Game is at North Bend Elementary. Please park in the gravel parking lot on the west side of the school. No restrictions on fan numbers.

JH Wrestling @ Pender today-4:00 Fan Info: First 600 fans admitted.

Speech Results (2/2) Gwen Donner--4th, POI Rockney Peck--4th, Impromptu Rockney and Bryant Peck--5th, Duet James Kinnison--5th, POI Gwen Donner--7th, Serious Prose WHITE Next-In Final-- Serious Prose--Riley Theroes, 6th LUMBER Honors Final-- Humorous Prose--Gwen Donner, 1st

Gator Gab Fest Speech Results (1/2) Team: Fourth overall out of twenty teams Speechin' Gator Finalists-- GREEN Champs Final: Bryant Peck--Informative CHAMP! James Kinnison--Poetry Runner-Up! Rockney Peck--Third, Persuasive Bryant Peck--Third, Poetry! Riley Theroes--Third, POI!

Activities for Saturday, February 20 - Gator Gab Fest Speech (Home)

BBB FINAL: Gators 57 - Madison 35 #wpgators

Activities for Friday, February 19 - No School - Winter Recess - JV/VAR B BB vs. Madison 5:30

With another win today, High School Quiz Bowl is 3-0 and has advanced to the quarterfinals of the KTCH Radio Quiz Bowl Tournament. The quarterfinal match against Madison will be Tuesday, February 23 at 11:30 AM. Good luck Quiz Bowl! #wpgators