Activities for Tuesday, April 13 - Golf Triangular (ITCC) 2:00 - Track @ Wayne 2:00

Congratulations 7th Grade Girls for getting 1st as a team at the W-P April Invite! 8th Grade Girls were 2nd, 7th Grade Boys were 5th and 8th Grade Boys were 6th. #wpgators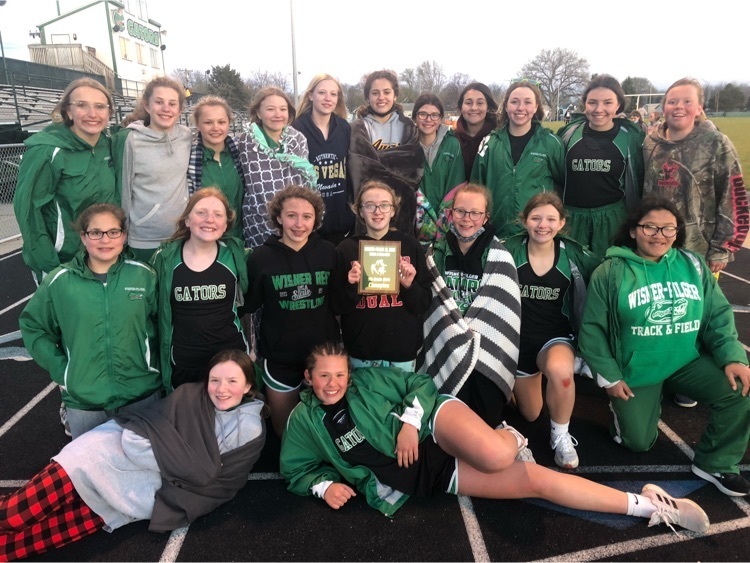 Activities for Monday, April 12 - JH Track April Invite (Home) 3:00

The Wisner-Pilger App has been updated and features a new and improved home screen. Search for "wisner-pilger, ne" to download or update the app and have a single source for news, events, lunch menus, and more. #wpgators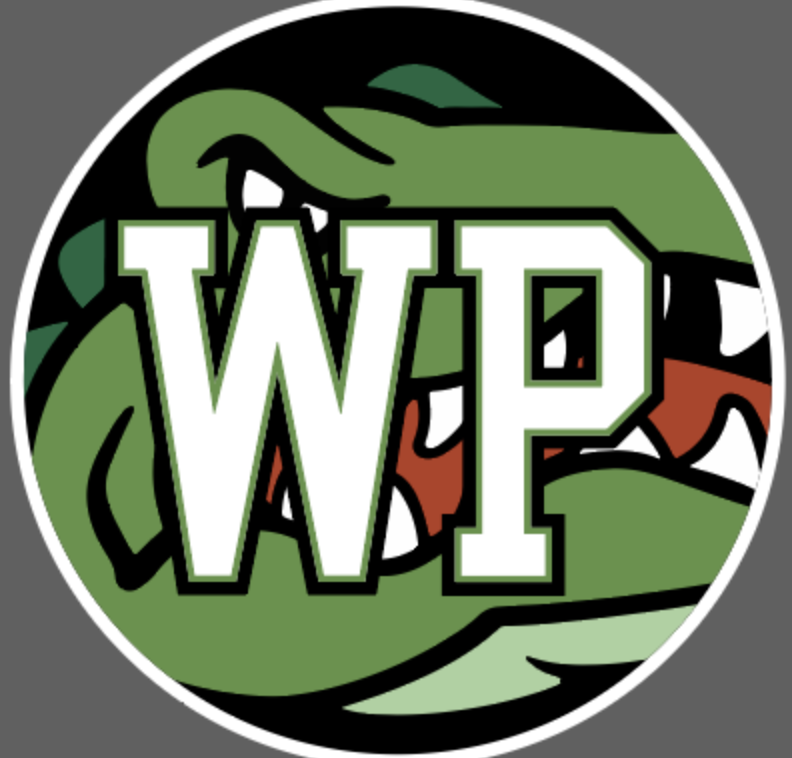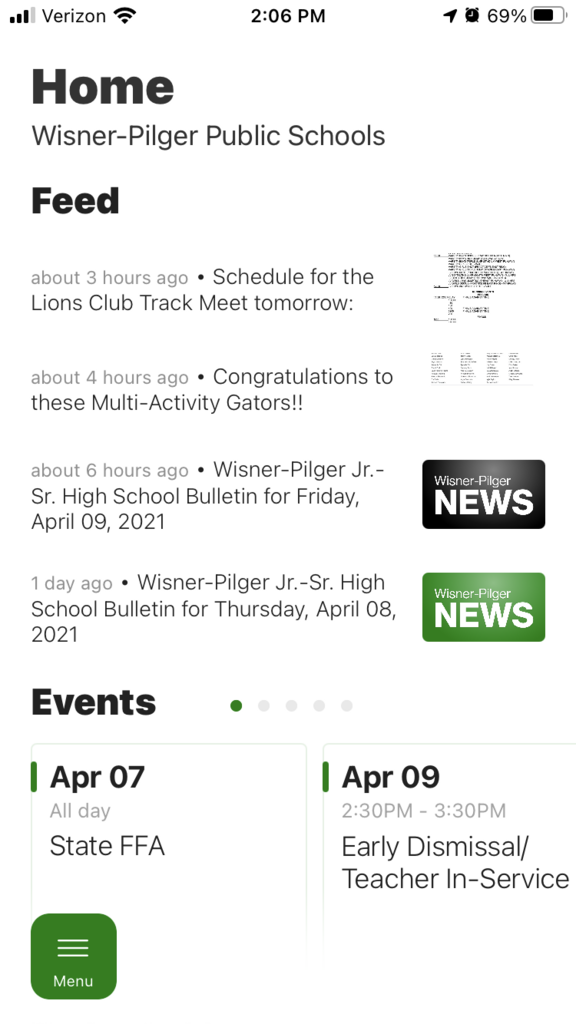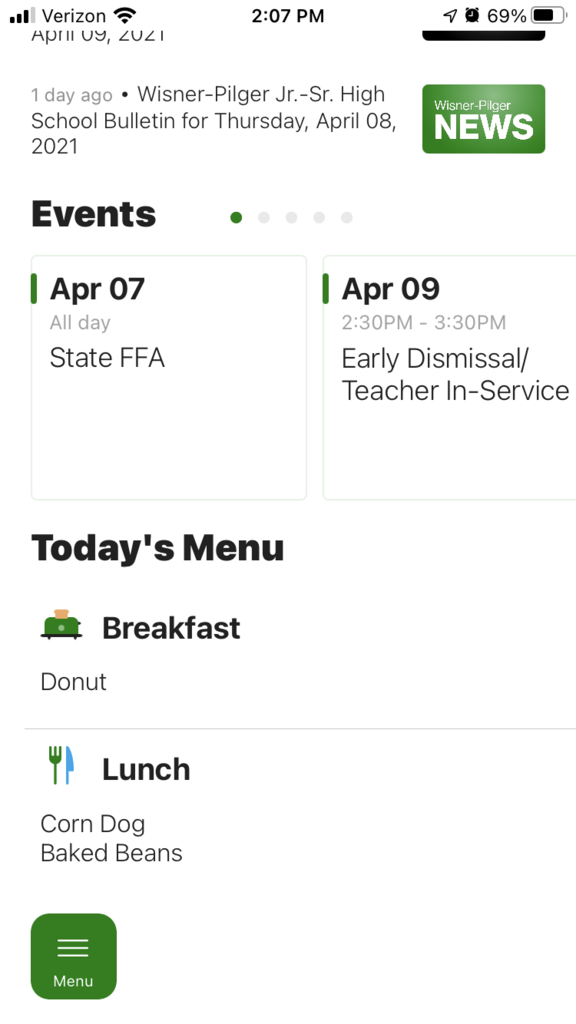 Schedule for the Lions Club Track Meet tomorrow: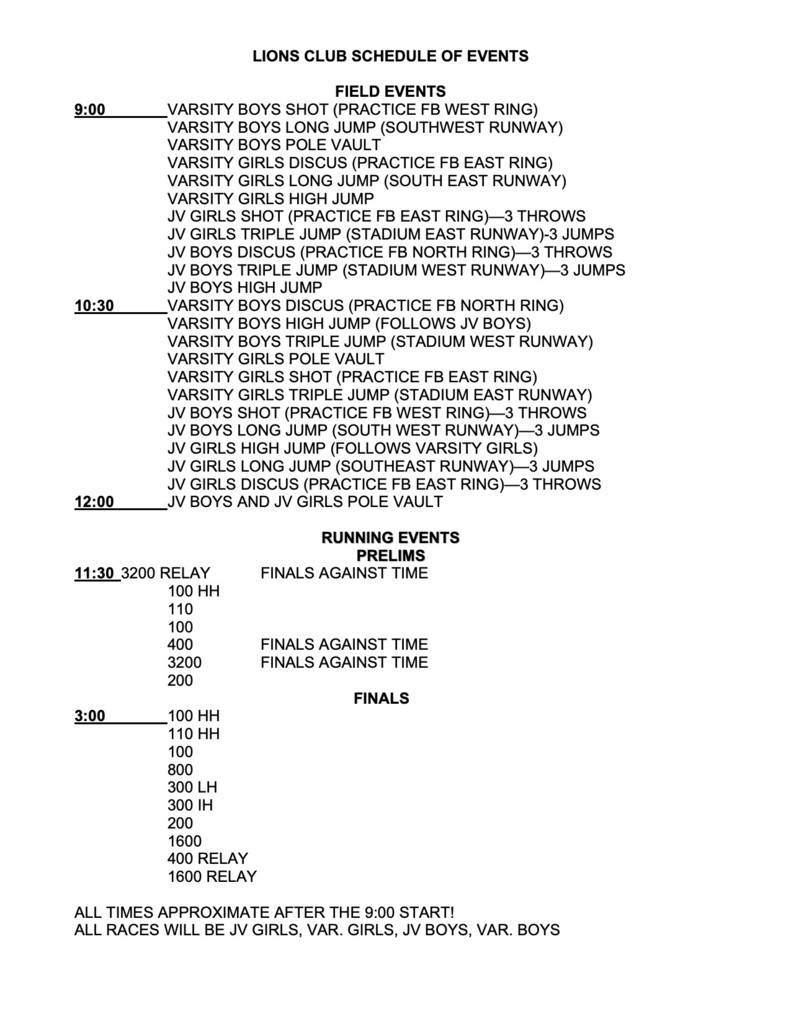 Congratulations to these Multi-Activity Gators!!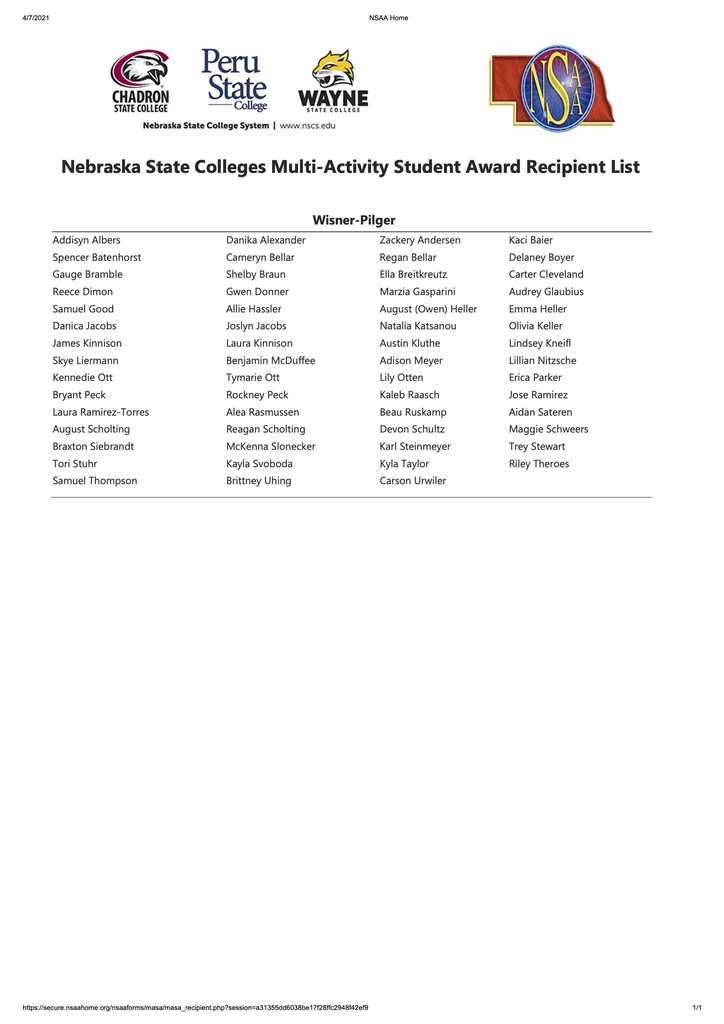 The SH Band had a wonderful opportunity to work with Dr. David Bohnert, Director of Bands at Wayne State College, during first period this morning. As always, they represented the program, school, and themselves at a high level! #GatorBand #WPGators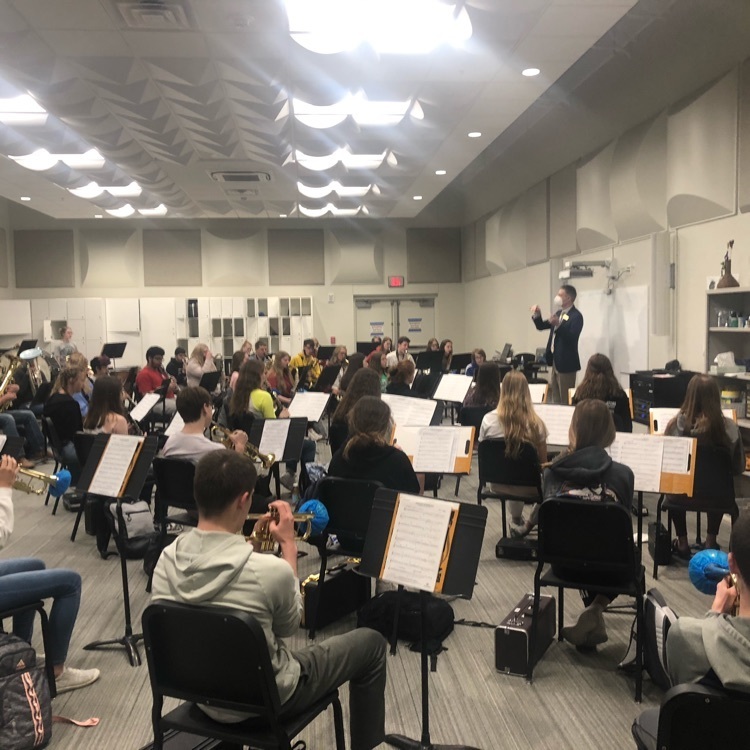 Congratulations to the Girls and Boys track teams. Girls Team placed 1st and Boys Team placed 3rd at the Hartington Invite! #wpgators (Photo Credit: Wisner-Pilger XC - TF Twitter)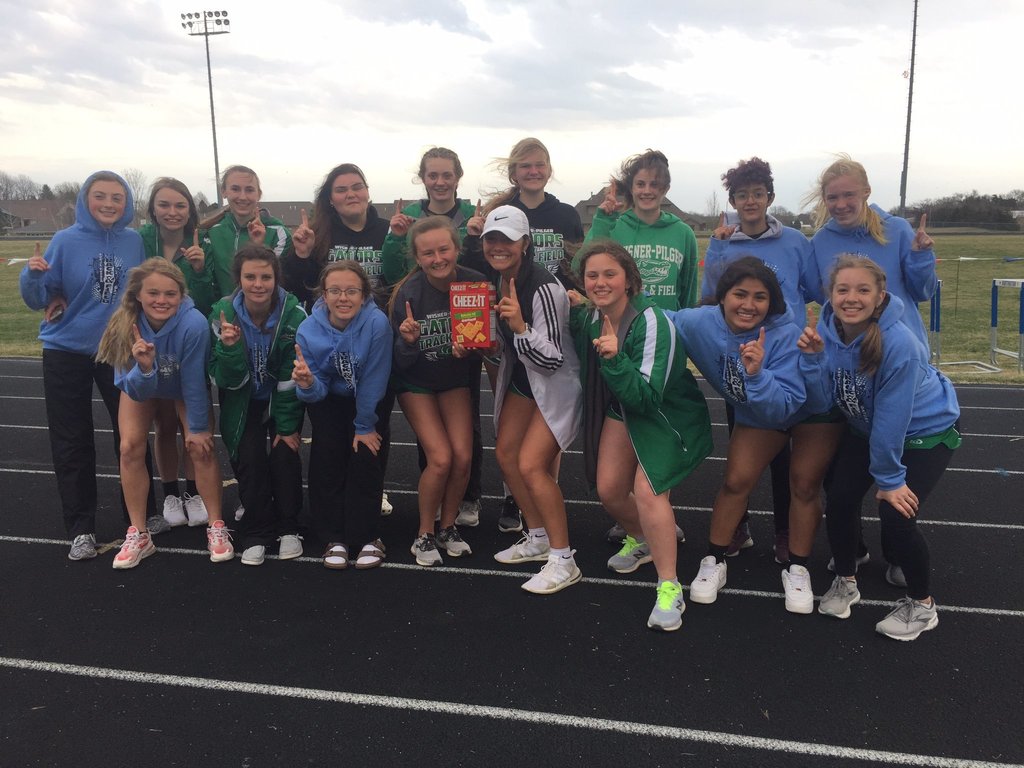 Wisner-Pilger Prom Grand March -- Saturday, April 17, 2021 at 7:00 PM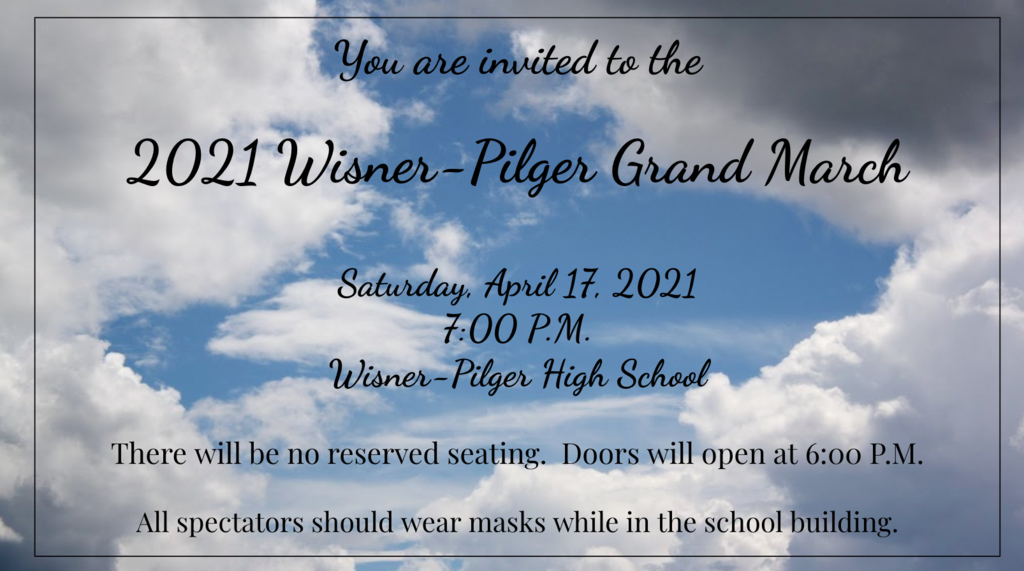 Activities for Thursday, April 1 - HS Track @ West Point-Beemer 10:30 AM (Note the schedule change) - Golf @ Cedar Bluffs (Valley View) 4:00 PM

Congratulations to the following students for being selected to the National Individual Event Tournament of Champions (NIETOC) Speech Contest! Gwen D-Humorous Gwen D-Serious James K-Program of Interpretation Bryant P-Informative Rockney P-Persuasive Bryant and Rockney--Duet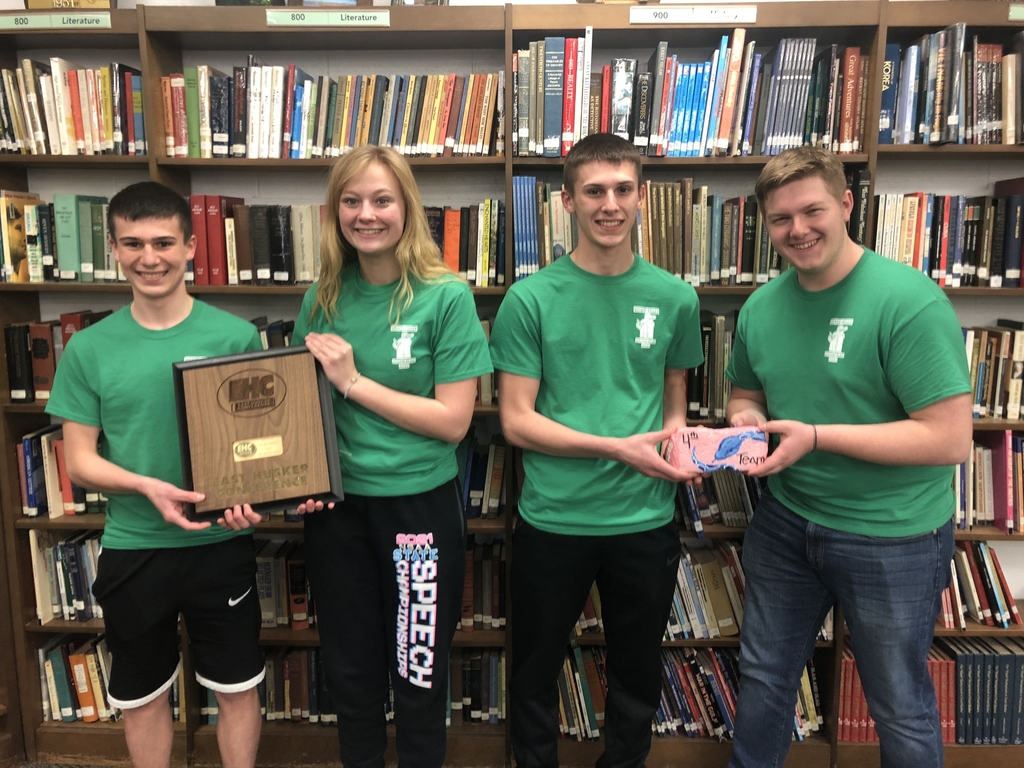 April 2021 Calendar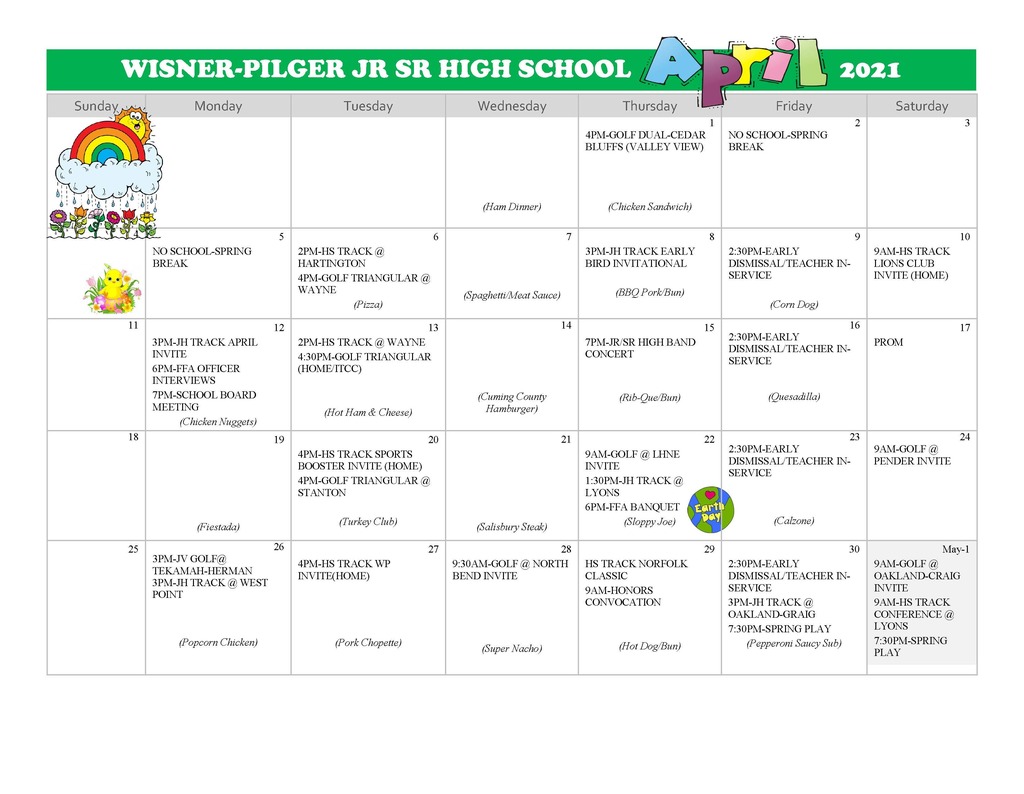 The varsity track meet at West Point tomorrow has been rescheduled for Thursday.

Activities for Monday, March 29 - EHC Quiz Bowl

Congratulations All-Conference Basketball selections: Regan Bellar-3rd Team, Beau Ruskamp-Honorable Mention, Lindsey Kneifl-Honorable Mention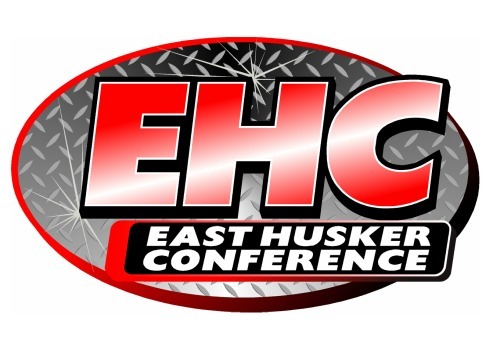 Congratulations to the following Gators for earning Academic All-State honors for winter activities: Wrestling: Ben McDuffee & Braxton Siebrandt, Swimming: Joslyn Jacobs, Basketball: Adi Meyer, Tymarie Ott, Spencer Batenhorst, Beau Ruskamp, Speech: Gwen Donner, Rockney Peck.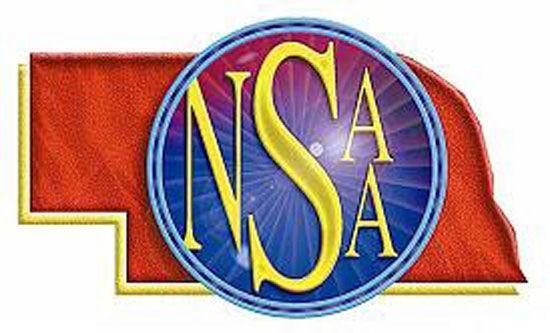 Activities for Thursday, March 25 - Track Triangular (Home) 4:30 PM

Classroom activities 3/24: 2nd Period Calculus - Solving equations; 3rd Period Art - 30 second, 1 minute, 5 minute drawings; 3rd Period Environmental Science - Aquarium check; 3rd Period Agriscience - Species presentations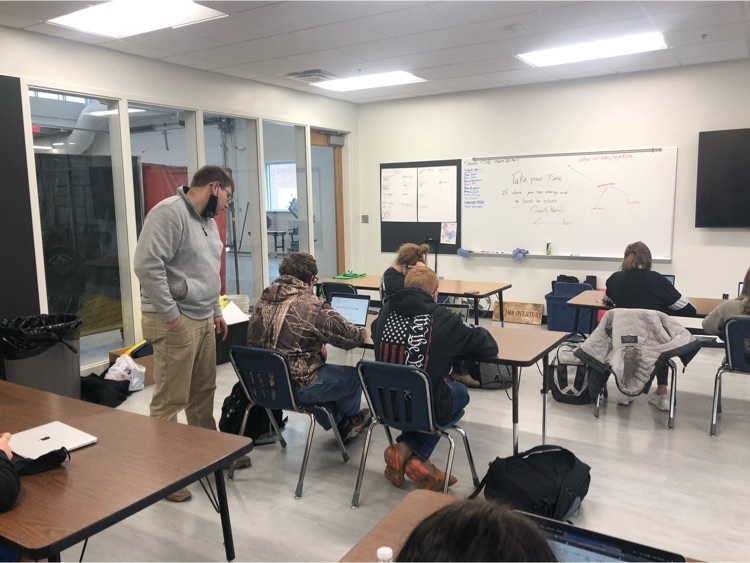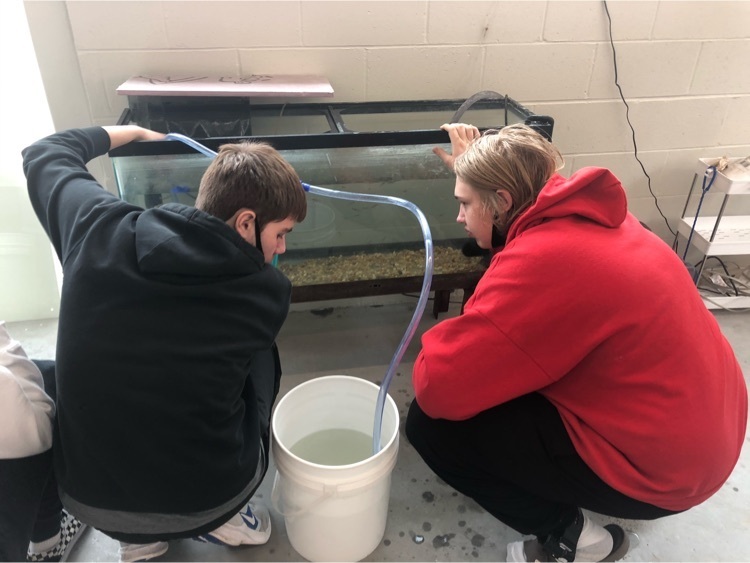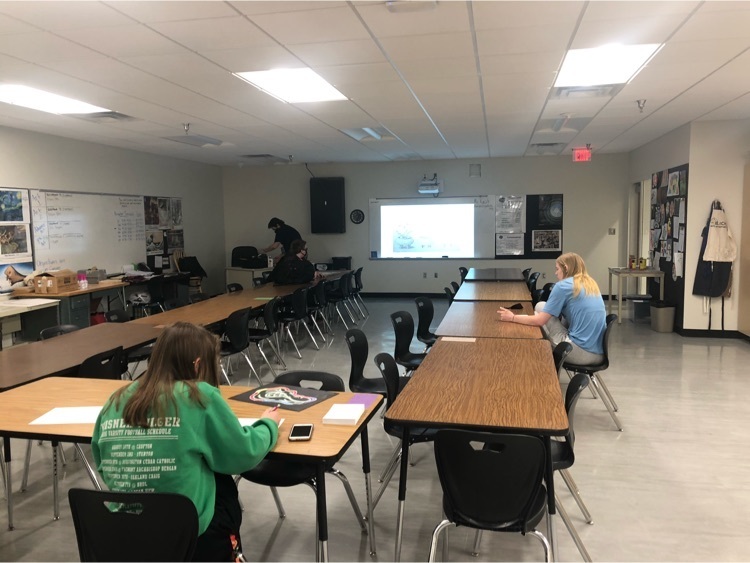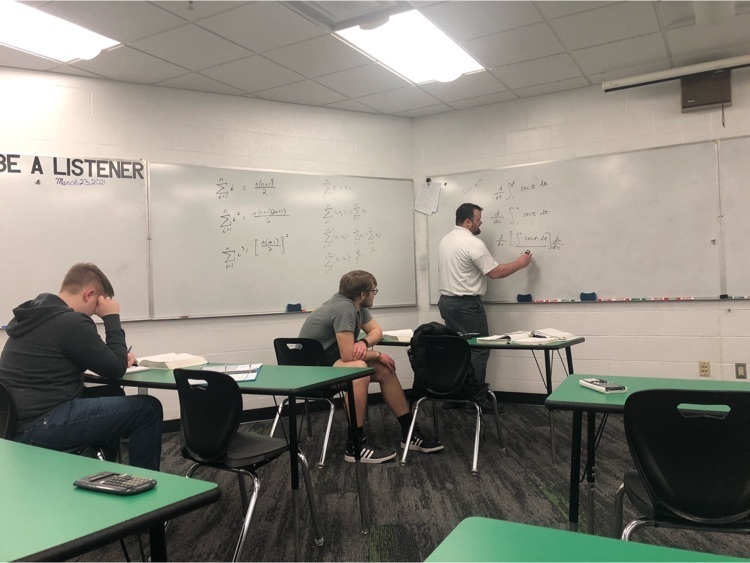 Classroom activities 3/24: 1st Period HS Band - "Celebration and Song"; 1st Period Career Leadership - Technology Presentations; 1st Period Science 8 - Dating rocks and fossils; 2nd Period Pre-Algebra - Chapter 8 Test Review #wpgators