REMINDER: Junior Gator Basketball open gym begins today! Incoming 2-6 graders from 9-10. Incoming 7-8 graders from 10-11:30. Please bring your registration form and payment to open gym, there will be forms at the door. Please use the elementary entrance.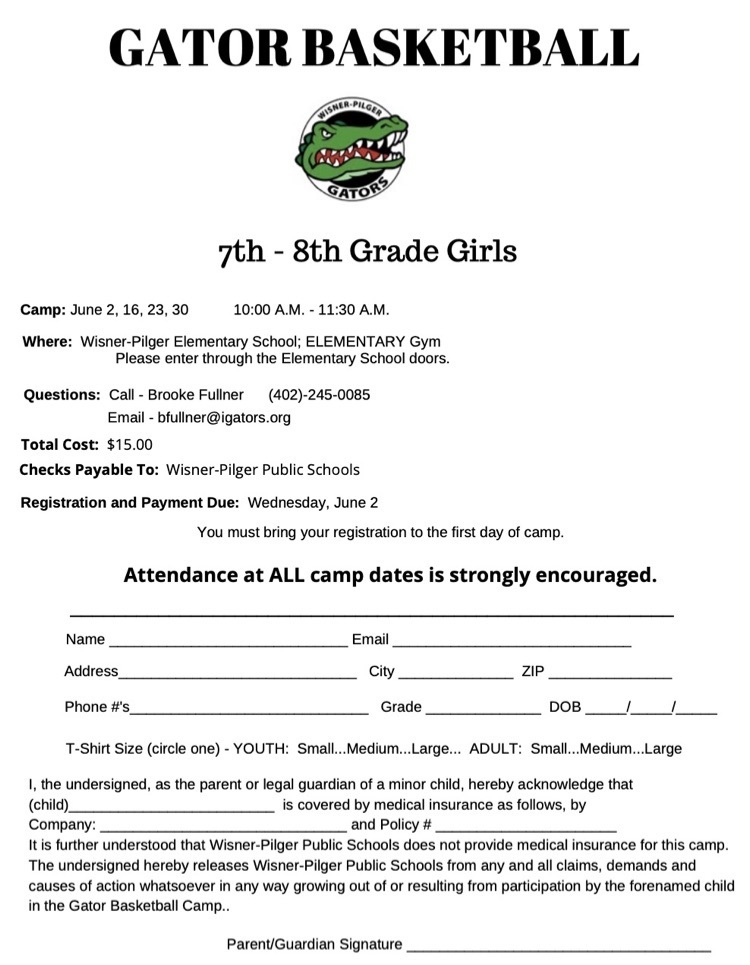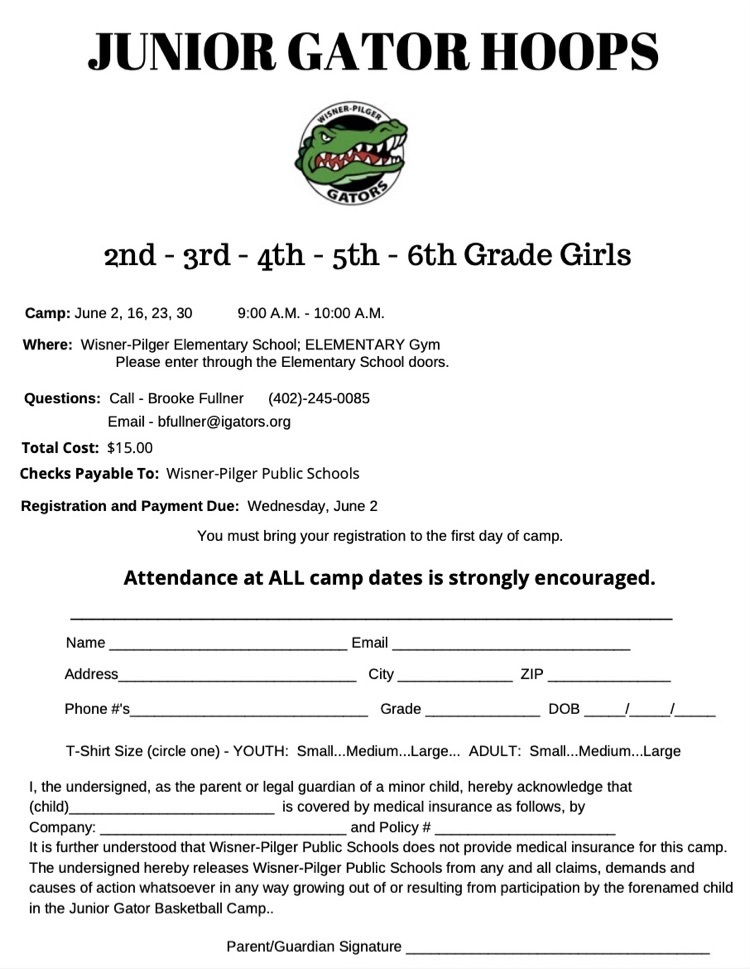 School Physicals--All 7th Grade students and any student 8th-12th grade that plans to participate in activities will need to have a physical for next school year. You may use the attached form or one provided by your physician.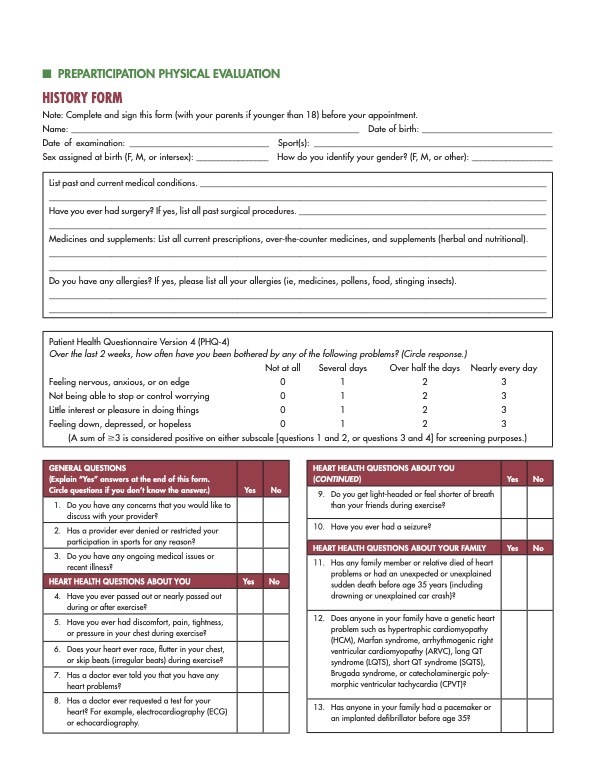 CONGRATULATIONS!!! Rockney Peck 2021 Class C Golf State Champion

STATE GOLF UPDATE--Rockney is +2 for the front nine and still leads the field by two strokes.

After the first day Rockney is in first place by two strokes. He will tee off at 10:50 tomorrow.

Rockney finishes +1. Two groups still to finish.

STATE GOLF update: after nine holes Rockney is even par and in 2nd place!

Good luck to Rockney as he competes at State Golf today and tomorrow! #wpgators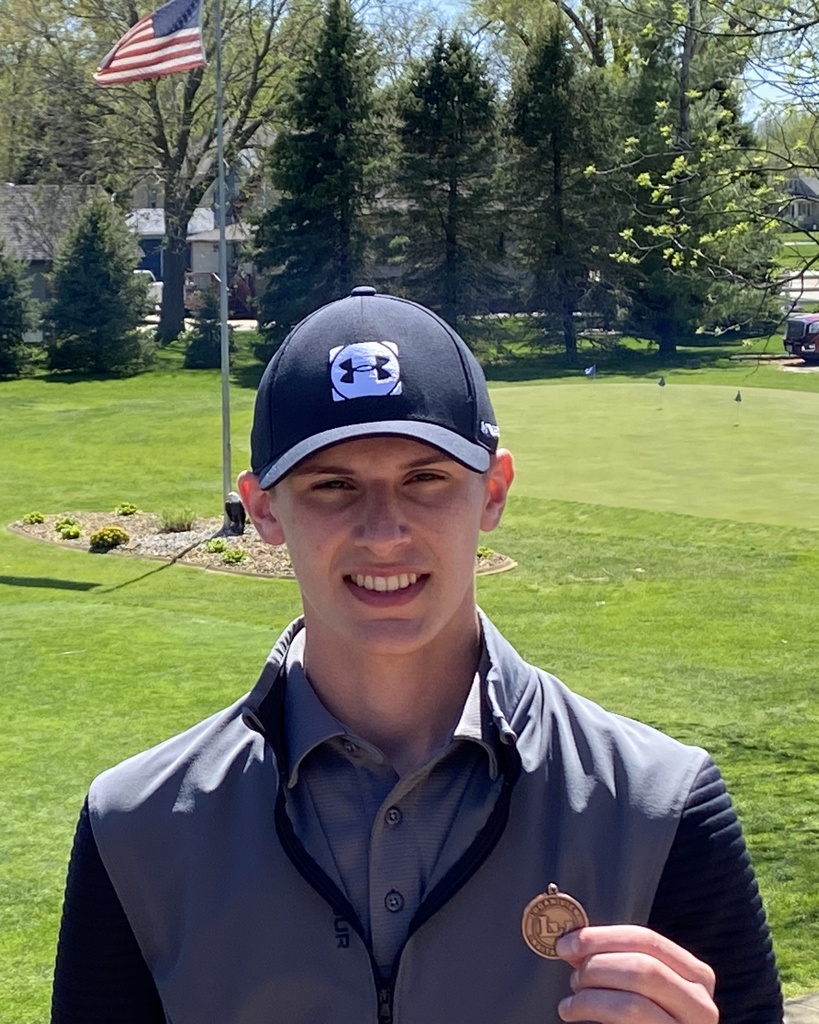 Beau earns the 6th place medal with a time of 41.25 in the 300 hurdles

Kayla runs a 46.19 and brings home the silver in the 300 hurdles

Alea finishes the 1600 with a time of 5:54.33

Lindsey's best mark in the Long Jump-16' 1.25"

Kayla brings home the silver in the 100 hurdles. Runs a a 15.31

Devon sets a new PR in the pole vault going 11' 6"

Augie sets a personal record with a 2:04.99 in the 800

Gator State Track Schedule for Saturday: 9:00-Long Jump-Lindsey 9:00-Pole Vault-Devon 10:30-800-Augie 11:10-100 Hurdles-Kayla 11:55-1600-Alea 12:15-300 Hurdles-Kayla 12:20-300 Hurdles-Beau GO GATORS!!

Beau runs a 41.50 in the 300 hurdles. We will have to wait to see if he makes finals tomorrow.

Kayla runs a 46.25 and wins her heat in the 300 meter hurdles. Finals tomorrow.

Officially Lindsey gets 6th in the Triple Jump

Alea Rasmussen runs a 13:13.59 in the 3200