State Track Results #wpgators Devon - PV 6th Place 13-00 Haley - 1:04.03 Alea - 3200 13:02.64 Congratulations on great seasons and competing at the state track meet!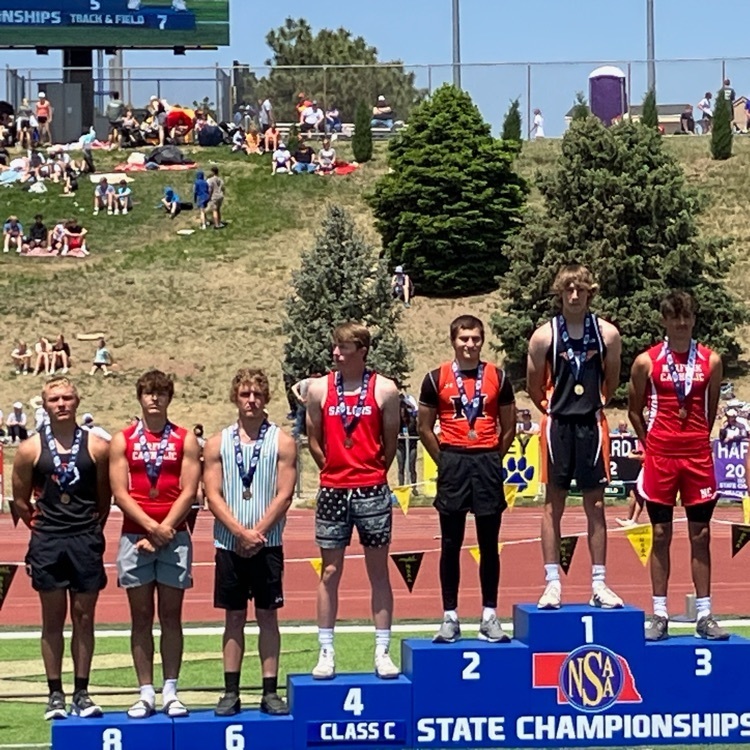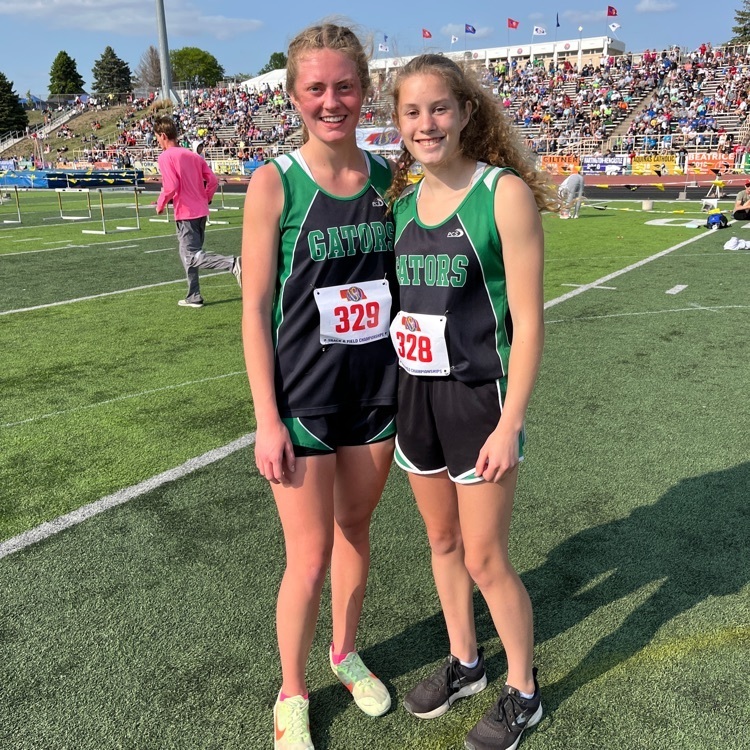 2023 Boys and Girls Gator Basketball Camp June 19th -21st. For students entering grades 3rd through 8th.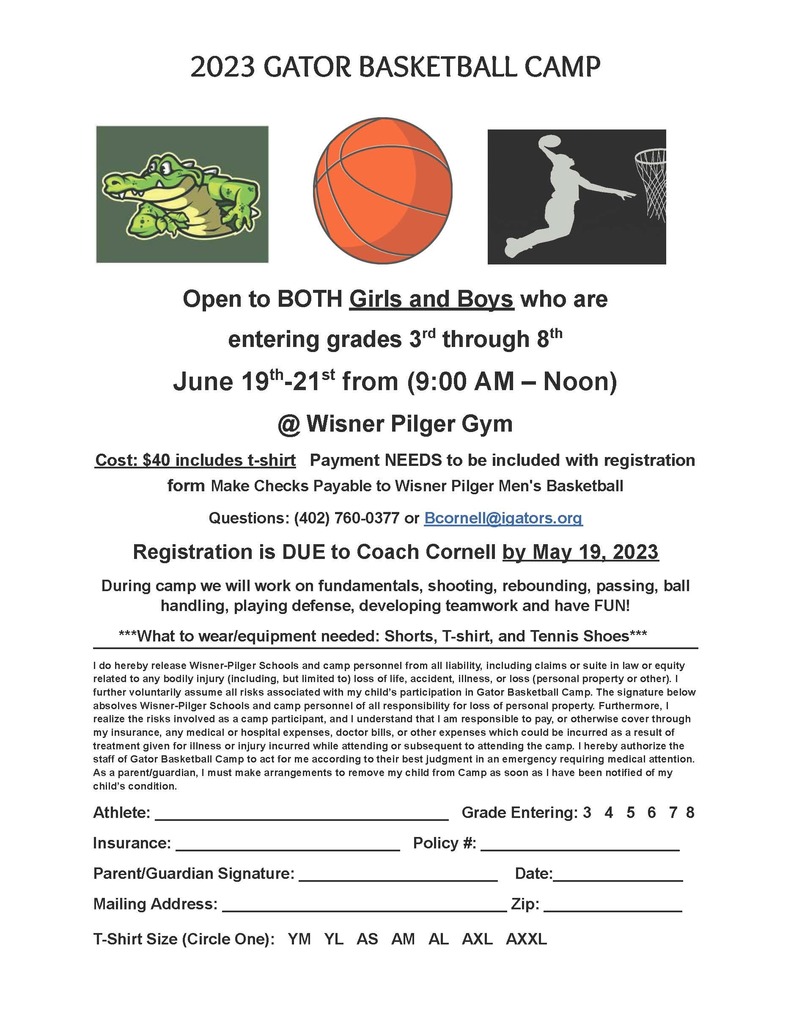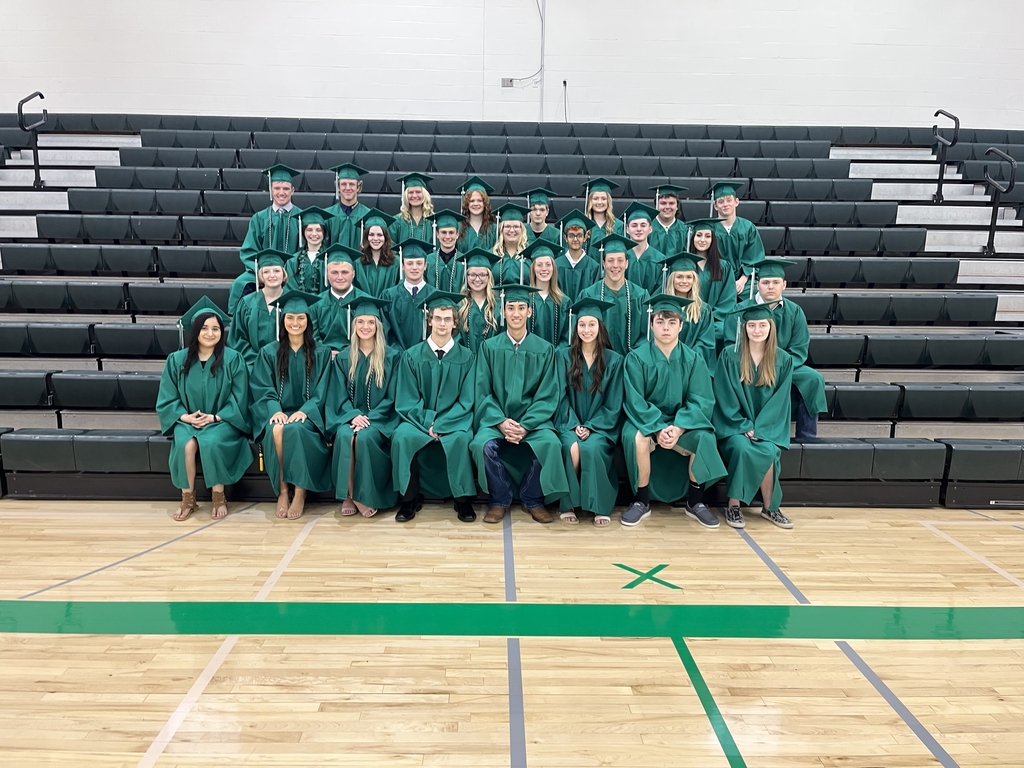 Congratulations Class of 2023 #wpgators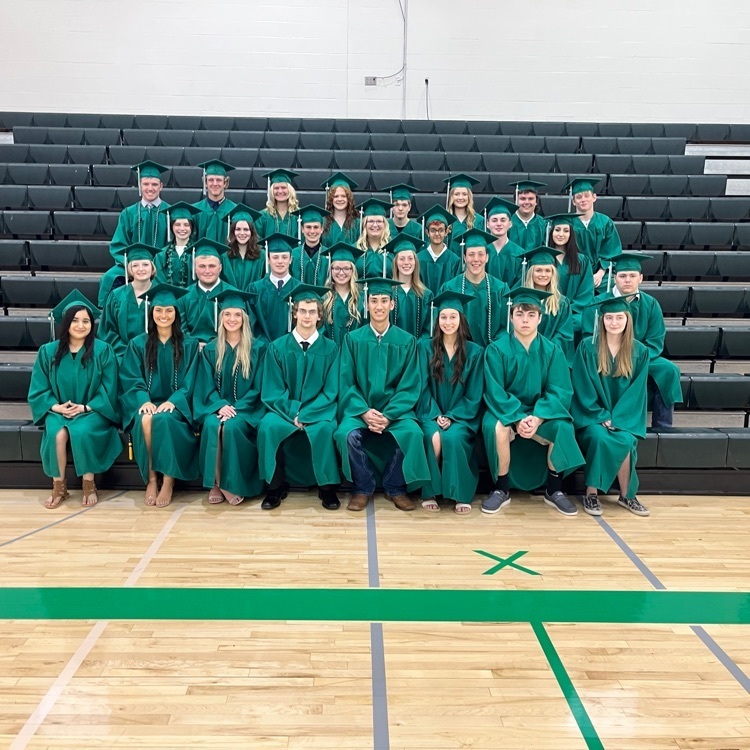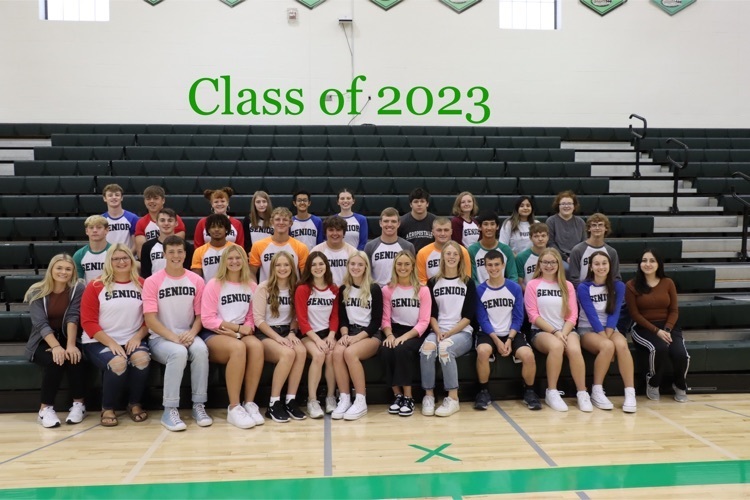 Congratulations Gator State Track Qualifiers: Alea Rasmussen--3200, Haley Kneifl--400, Devon Schultz--Pole Vault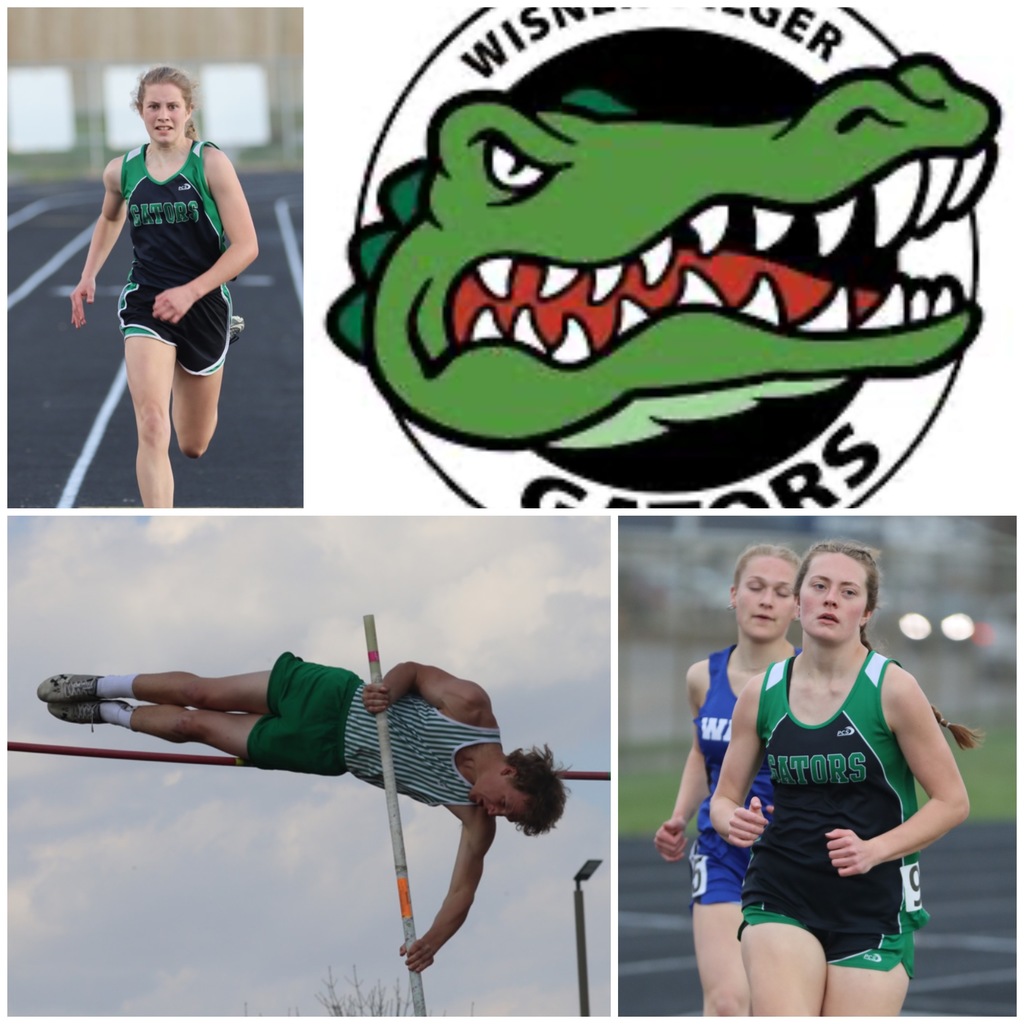 Activities for Thursday, May 11 - No School - PK-12 (District Track) - District Track Meet @ Wisner-Pilger 11:00 AM

District Track, Thursday, May 11, 2023

Activities for Tuesday, May 9 - Music Awards Night 7:00


Activities for Monday, May 8 - EHC Golf @ Madison 10:00 - JH May Invite 3:00

Reminder: NO SCHOOL for PK-12 students on Thursday, May 11 for District Track.

Wisner-Pilger Schools Crisis Response Statement: It is with a very heavy heart that we can confirm that Hunter Palmer, senior at Wisner-Pilger Schools, has died. The Wisner-Pilger Crisis Response Team will have the school open for students and staff from 7:00 PM until 10:00 PM tonight (Friday) and again from 8:00 AM until 12:00 PM on Saturday. Additional information regarding funeral arrangements will be shared once they are known. It is important for parents to check in on their children during this difficult time. Grief is very complicated and can affect each child differently. If your child needs any assistance please contact the school at (402) 529-3249.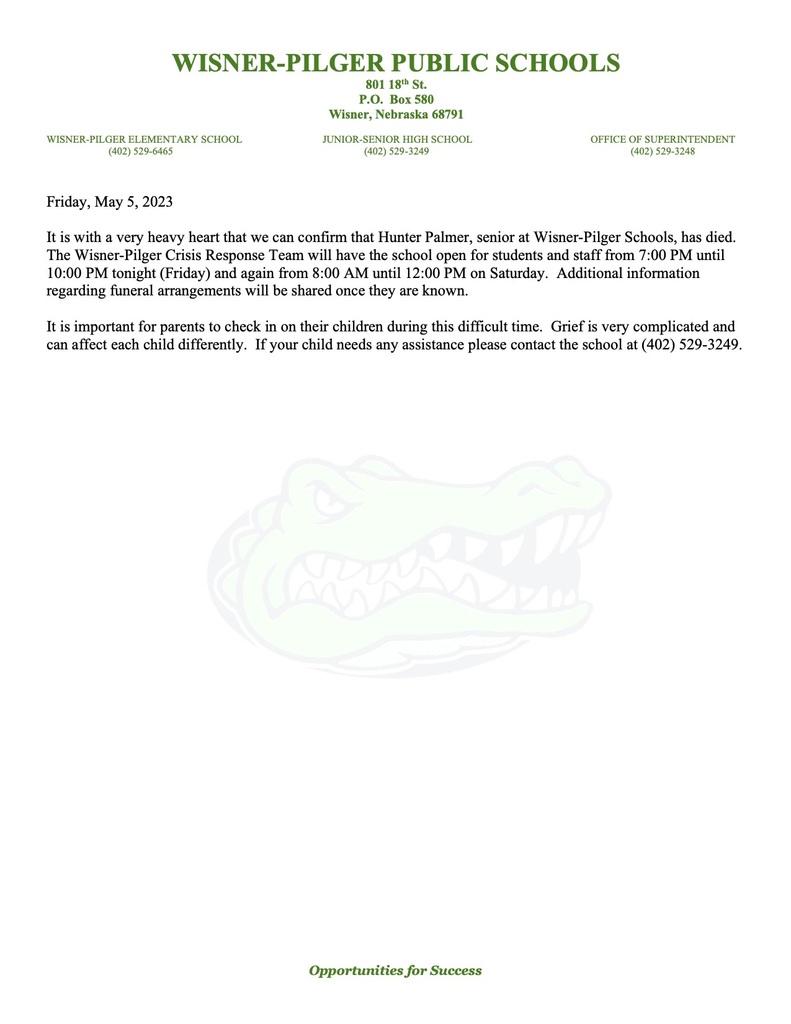 Track meet at Norfolk Catholic, Thursday, May 4th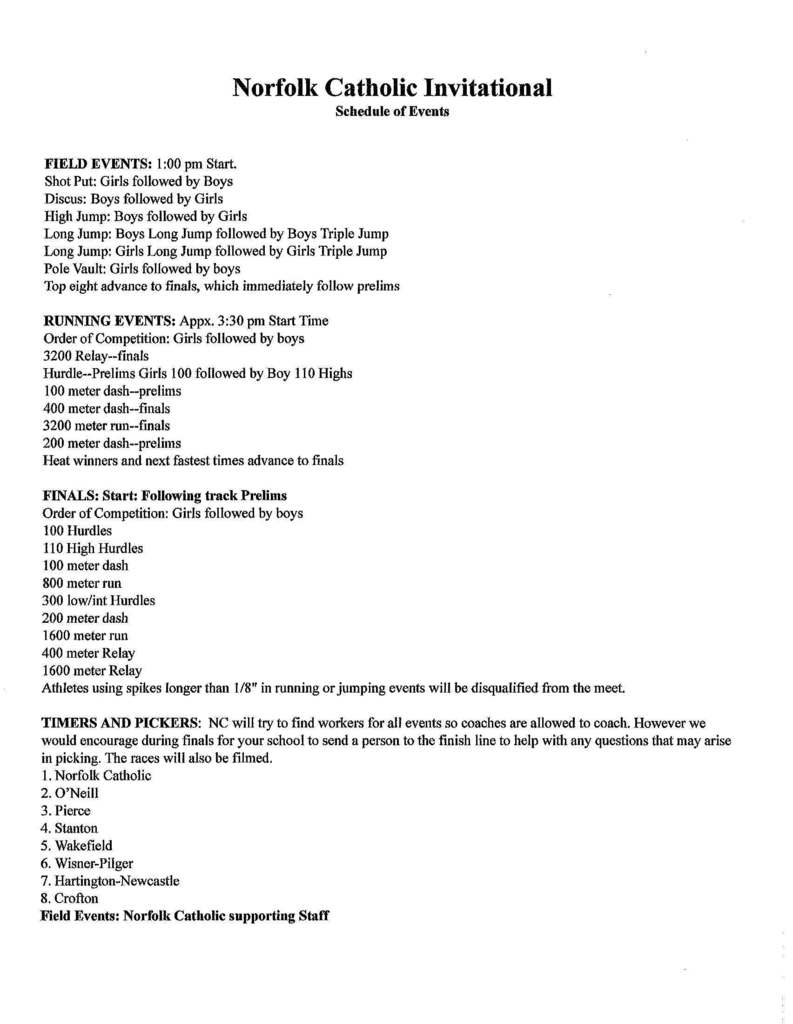 Activities for Thursday, May 4 - Golf @ Battle Creek 9:00 - Track @ Norfolk Catholic 1:00

Wisner-Pilger is looking for an assistant varsity boys basketball coach. Applicants must be available for practices at 4:00 p.m. If you are interested please contact Jason Polk,
jpolk@igators.org
or 402-529-3249.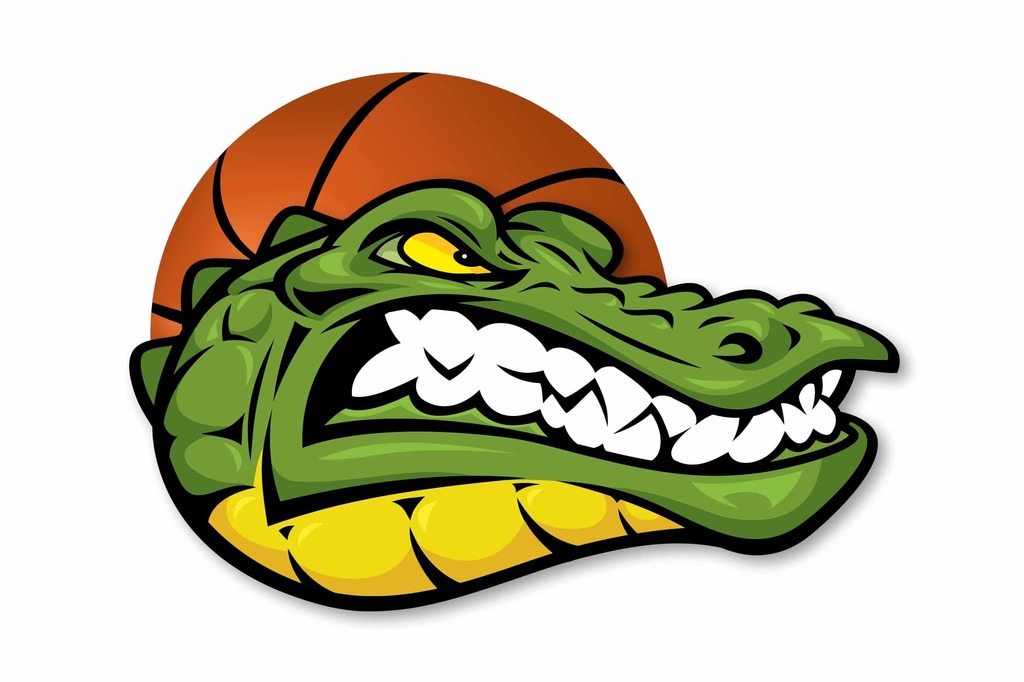 2023 7-12 Spring Vocal Concert - Excellent performances from all of the groups! Thank you Mr Dozler for your positive impact on students, the vocal music program, and Wisner-Pilger. #wpgators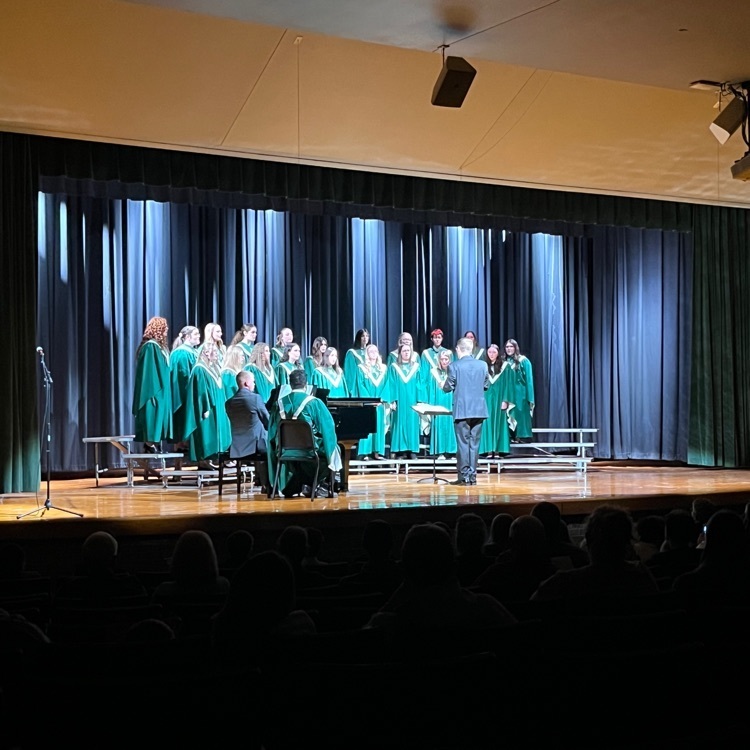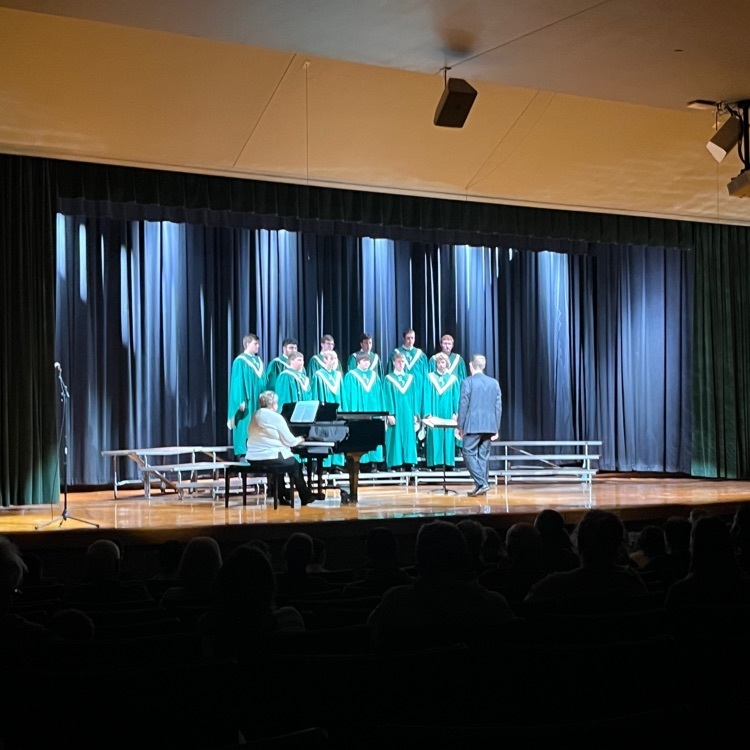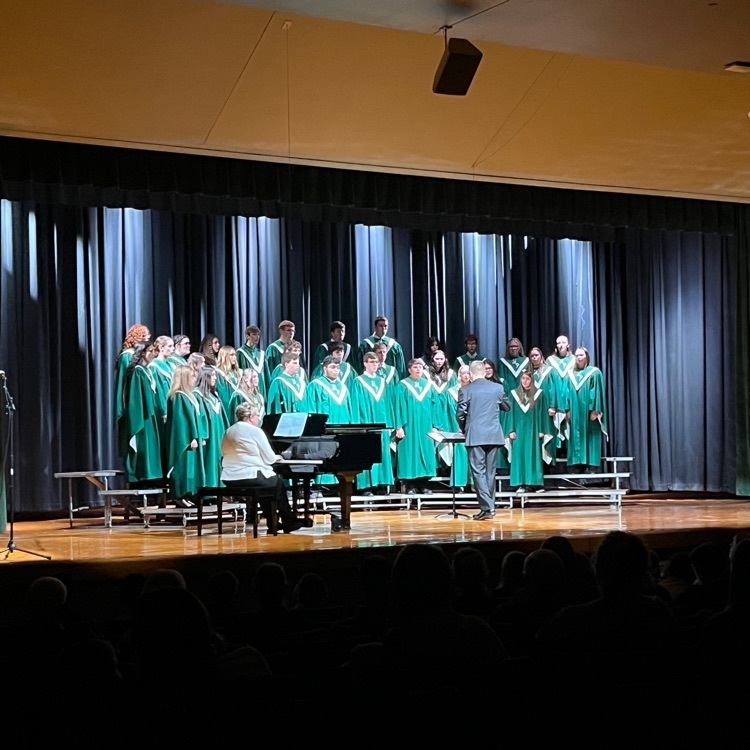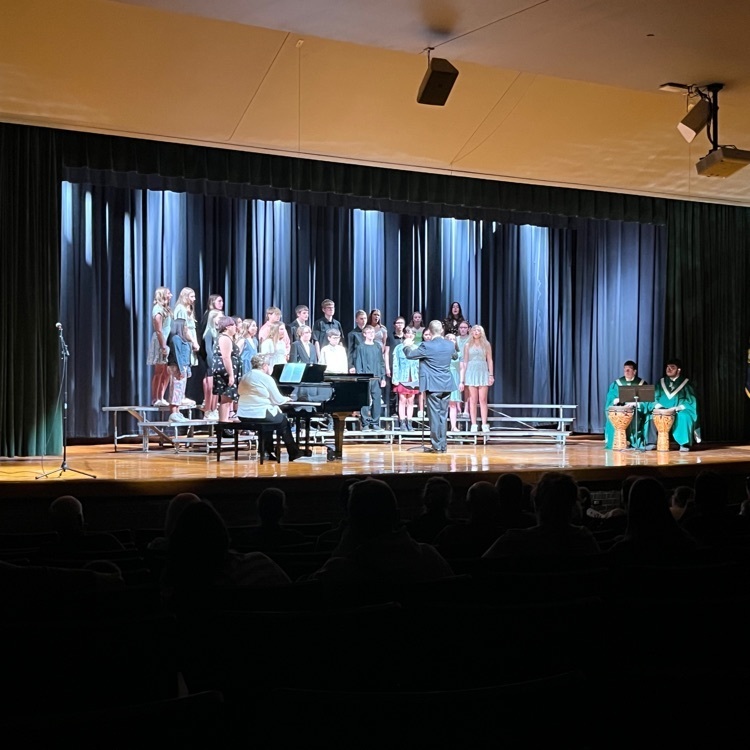 Activities for Tuesday, May 2 - Golf @ Loganview 9:00 - 7-12 Spring Vocal Concert 7:00

Activities for Monday, May 1 - JH Gator Invite 3:00

The cast and crew of this year's Spring Play, "The Island of Dr. Libris" put on an excellent show tonight. There is one more chance to see the show Sunday at 3:00. #wpgators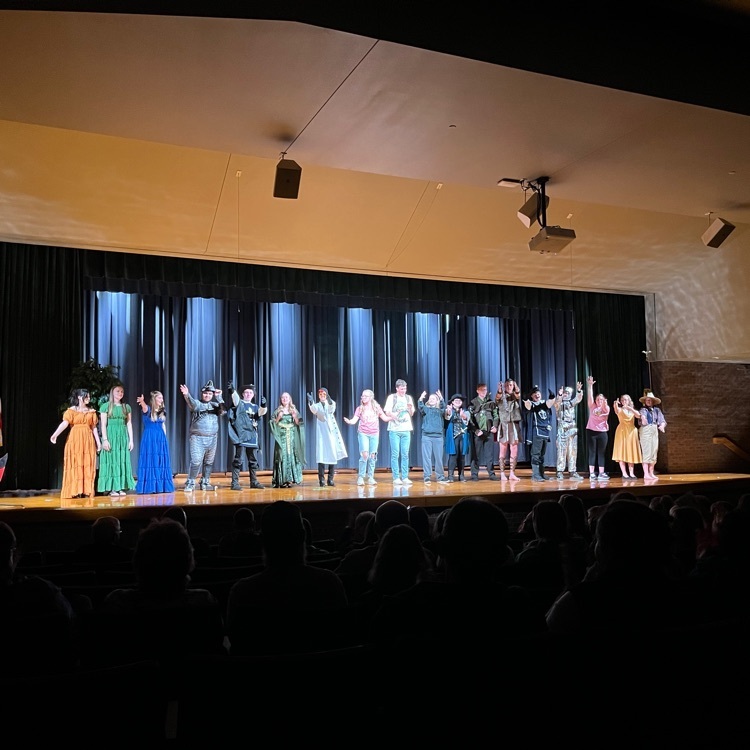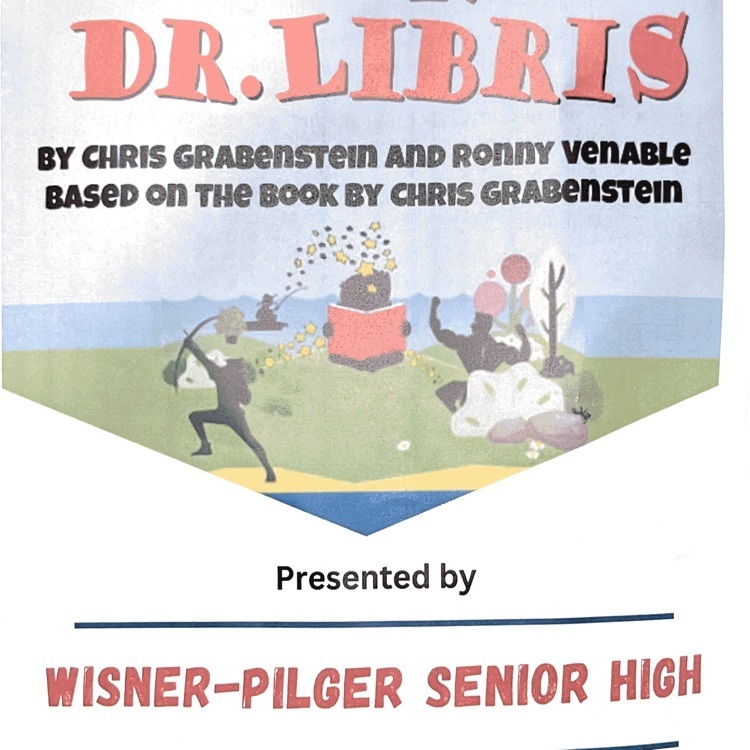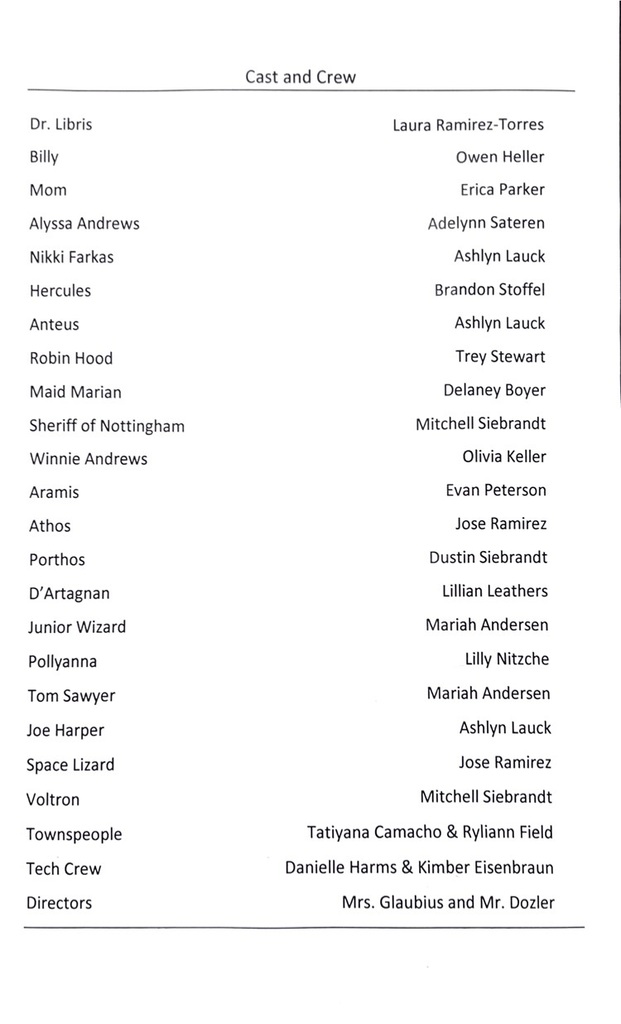 Activities for Saturday, April 29 - Golf @ O-C Invite 9:00 - EHC Track @ North Bend 10:00 - Spring Play Performance 7:30 PM Activities for Sunday, April 30 - Spring Play Performance 3:00 PM