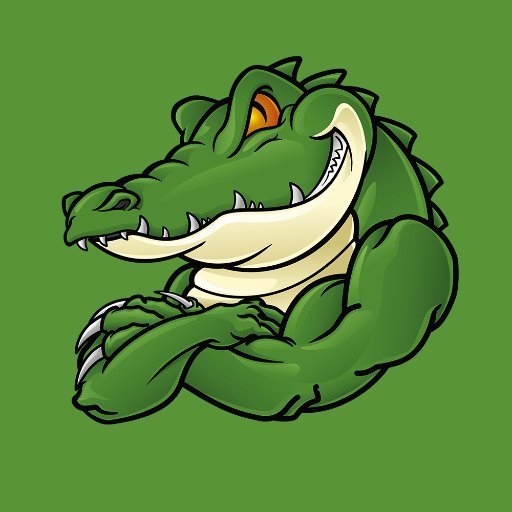 Activities for Friday, December 3 - Early Dismissal/Teacher In-Service - JV/V G/B BB @ GACC 4:30

Swim results from South Sioux City Dual: Danica 200 medley relay 3rd 2:33.85 500 free 3rd 7:06.96 100 breaststroke 1st 1:30.46 400 free relay 3rd 5:12.57 Joslyn 200 free 1st 2:04.87 100 free 1st 56.44 200 free relay 1st 1:55.90 400 free relay 1st 4:07.53

BBB FINAL: LHNE 46 - Gators 42

GBB FINAL (OT): Gators defeat LHNE 47-45 and start the season 1-0! #wpgators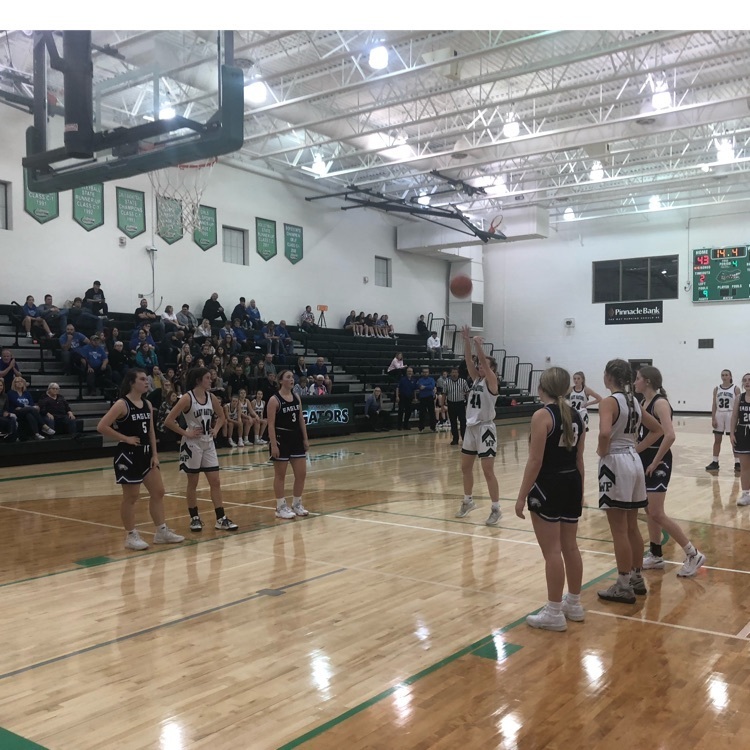 Activities for Thursday, December 2 - JH BBB @ NBC 4:30 - JV/V G/B BB vs. LHNE (Home) 4:30 - Swimming @ SSC 4:30 - V Wrestling Triangular @ Wayne 6:00

Activities for Wednesday, December 1 - District One Act (Home)

Wisner-Pilger Play Production presented their public performance of The Broken Circle tonight, and will perform in District competition tomorrow at 9:00 AM. Good luck! #wpgators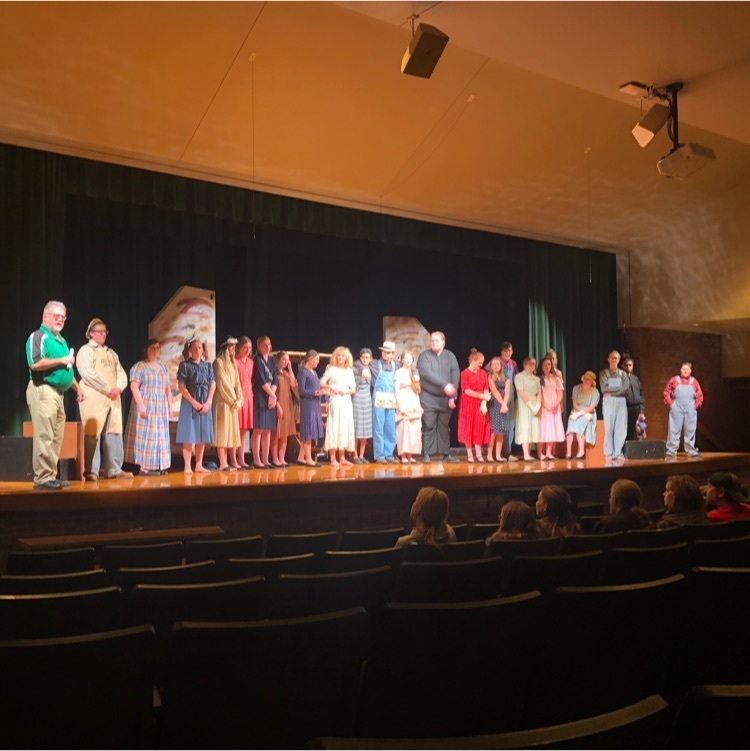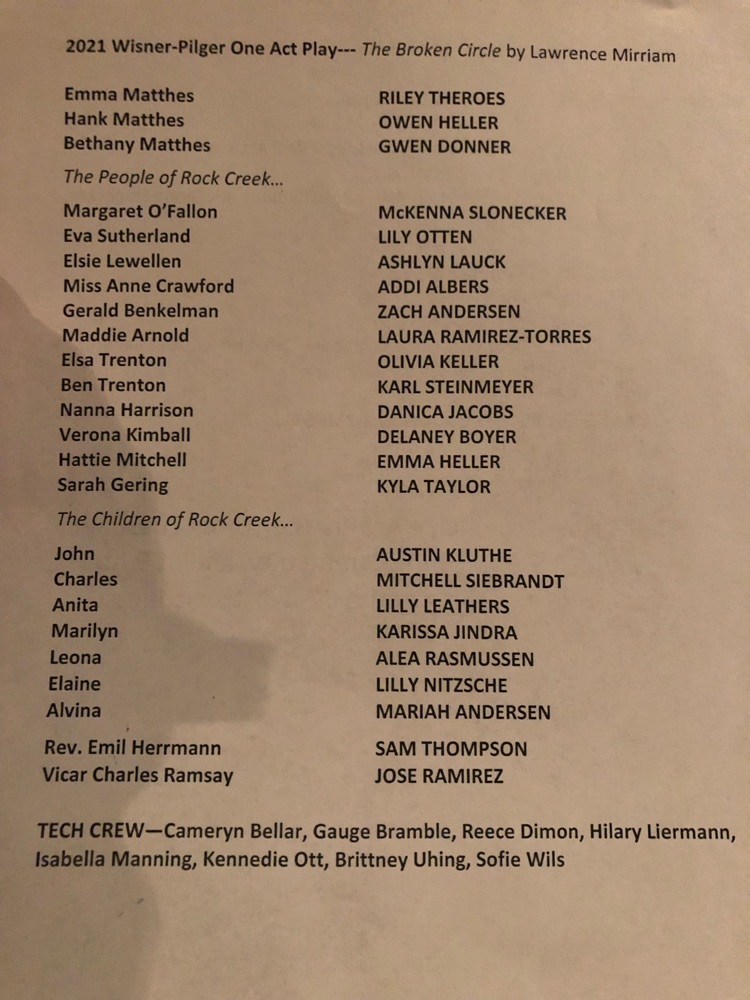 Activities for Tuesday, November 30 - JH BBB @ Tekamah-Herman 6:00 PM - Public One Act Performance 7:00 PM

Gator BBB: NE HS HOF Jamboree Wisner-Pilger 63 Shelby-Rising City 24. Boys are have their first regular season game against LHNE on Thursday.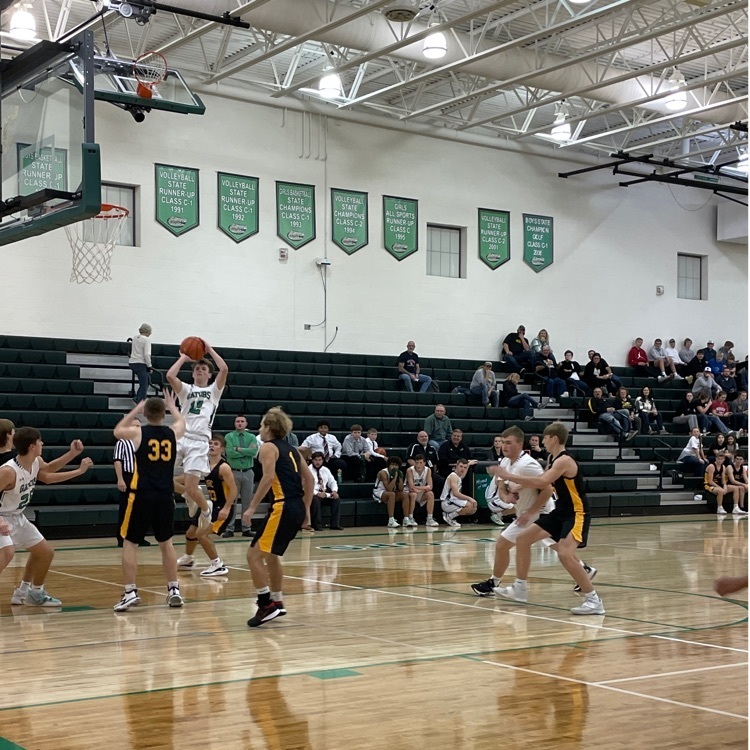 GBB: Gators win their preseason Jamboree game against Shelby-Rising City 61-12. The first regular season game is Thursday at home. #wpgators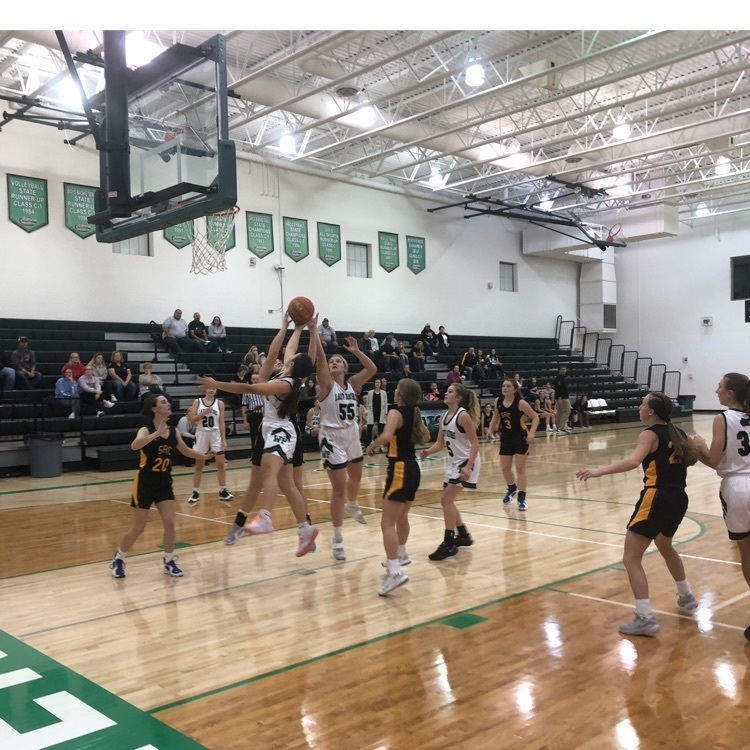 Activities for Monday, November 29 - School One Act Performance 1:00 - B/G Basketball Jamboree vs Shelby-Rising City (Home) 6:00

December 2021 Calendar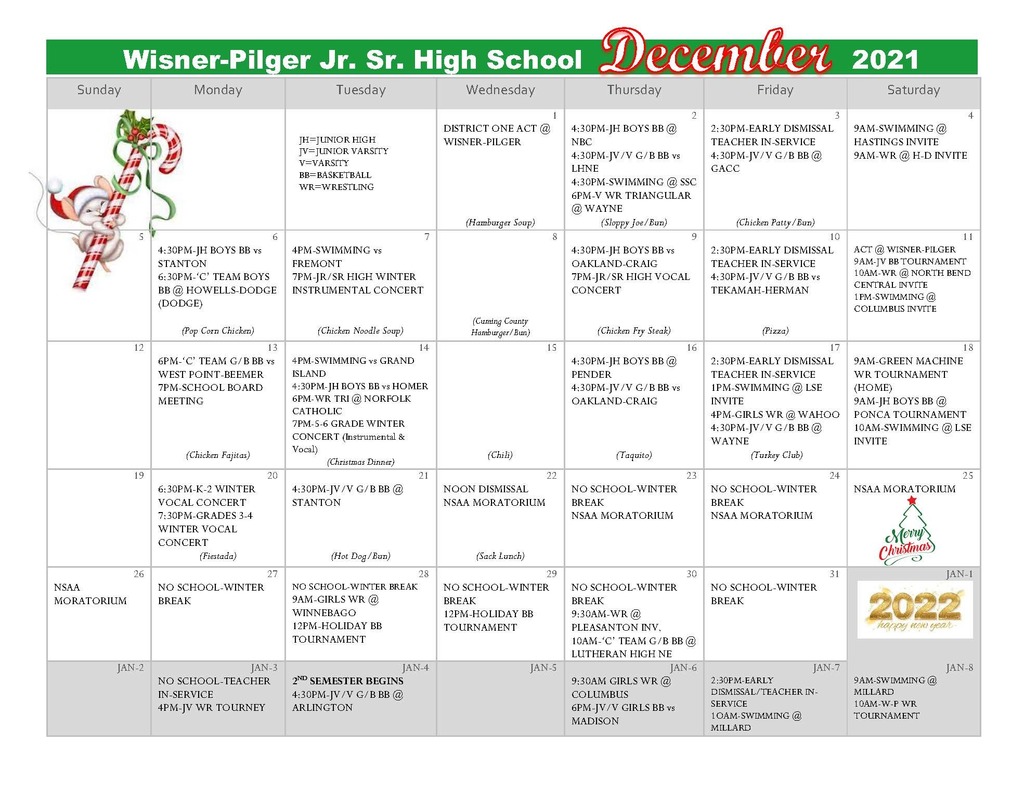 Congratulations Wisner-Pilger One Act for for earning EHC Platte Division Runner-Up! Best Actress-- Gwen Donner; Outstanding Performance Recognition--Riley Theroes, Owen Heller, Sam Thompson, Jose Ramirez and McKenna Slonecker! #wpgators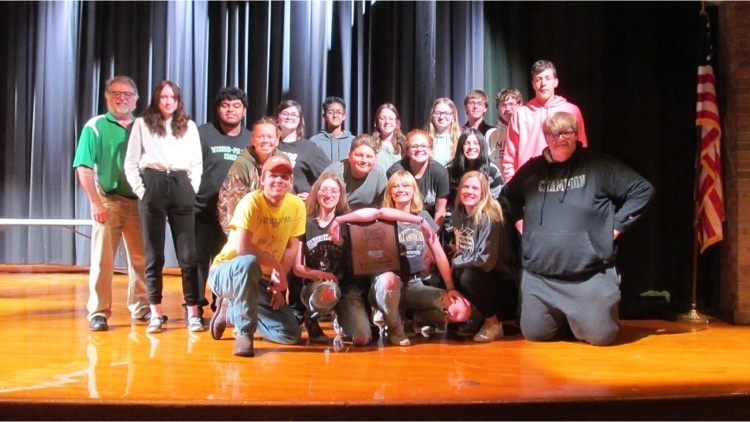 Congratulations Gator football players for you All-District Honors: 1st Team-Spencer Batenhorst, Hunter Palmer, Beau Ruskamp, August Scholting; Honorable Mention-Dominique Manning, Anthony Palmer, and Devon Schultz.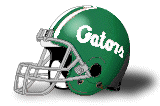 Congrats All-Conference selections: 1st team-Lindsey Kneifl, 2nd team-Emily Buhrman, Adi Meyer, 3rd team-Joslyn Jacob's, Hon. Mention-Cameryn Bellar, Kennedie Ott, Lily Otten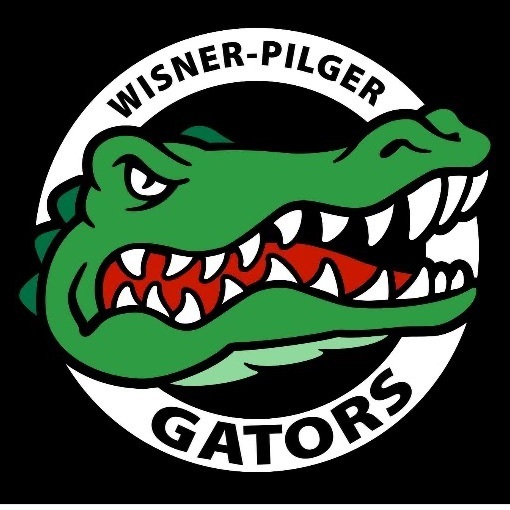 Updated bracket for the Junior High Boys Basketball Tournament, Tuesday, November 16, 2021. Note Time Change "A" Division will begin at 4pm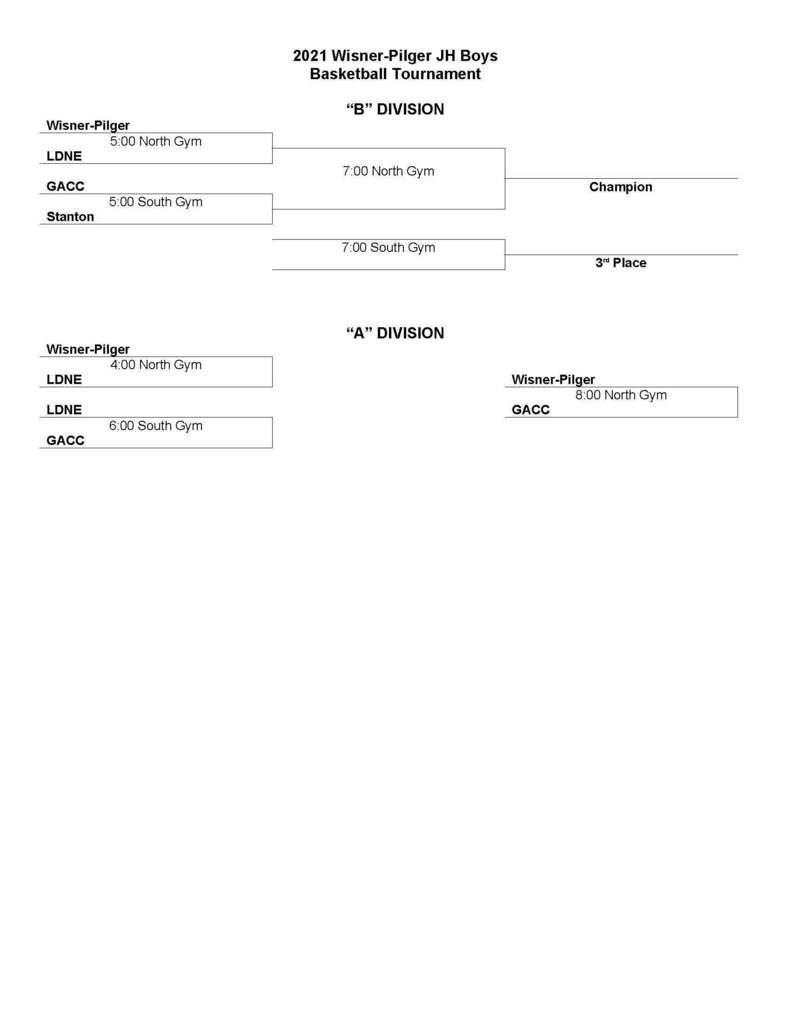 Basketball T-Shirt Order Forms are now available and are due with payment to the High School Office by 4 PM on Friday, November 19. If you have any questions, please contact Coach Fullner by contacting the school or by sending an email to bfullner(at)igators(dot)org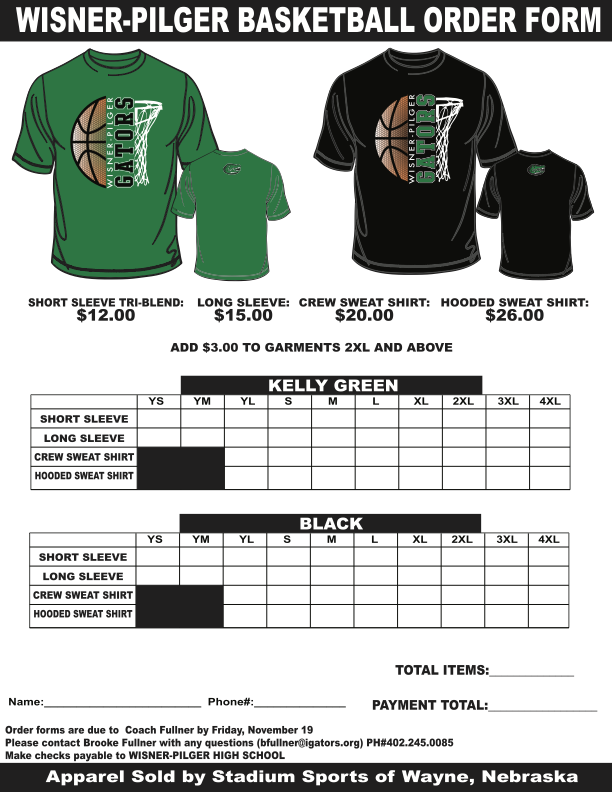 Activities for Monday, November 15 - Winter Sports Practices Begin - W-P One-Act Festival 12:00 Noon