Final Wrestling results from Friday in Madison (posted on the "W-P Gator Wrestling" FB page): Gavin brought home 1st Landon finished 2nd Ben finished 3rd Team finished in 7th place. The Gators are back in action today in Louisville, starting at 9:00 AM. #wpgators

Activities for Saturday, January 25 - North Bend Speech Meet - C-Team G/B BB W-P Tournament (Home) - VAR WR @ Louisville 9:00 AM

Karen Haase speaking to Wisner-Pilger 6th-8th grades about Digital Citizenship today. She will also be presenting to our High School students after lunch and all faculty members during PLC time. #wpgators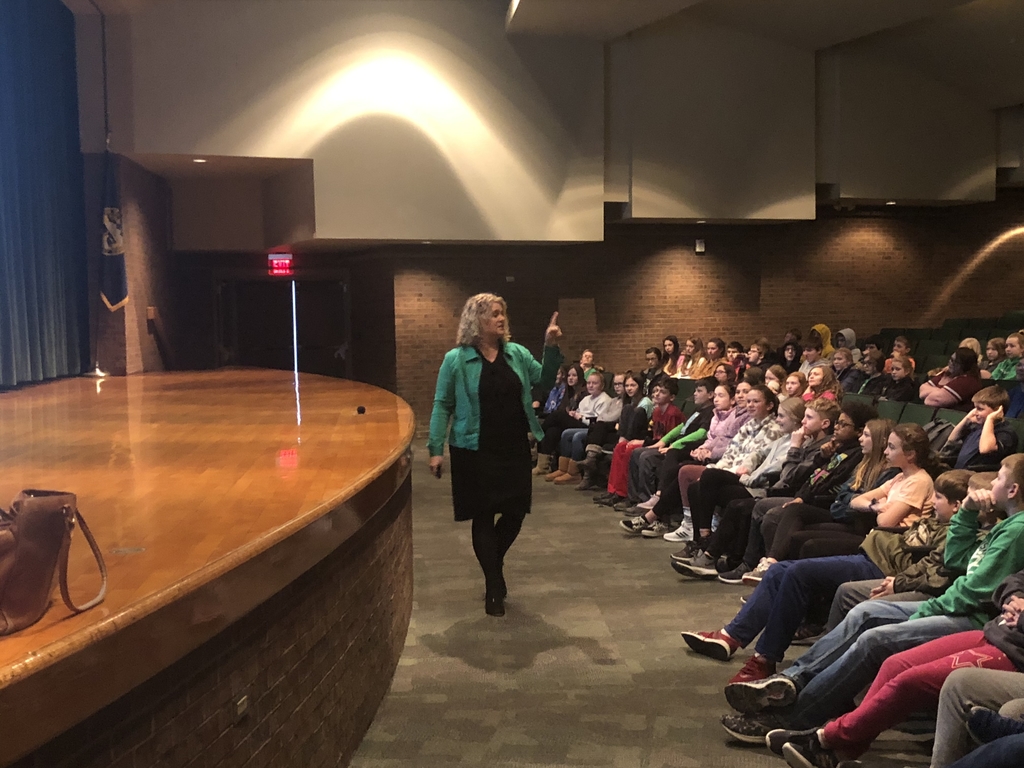 Activities for Friday, January 24 - JV, VAR WR @ Madison 10:00 AM - Early Dismissal/Teacher In-Service 2:30 PM - Winter Dance (Junior High 8:00-10:00 PM; High School 8:00-11:00 PM)

Gator BBB take down the Pendragons 64 - 18

Gators BBB have a 39-8 lead over Pender at half.

Lady Gators fall to the Pendragons 50-39.

Activities for Thursday, January 23 - JH GBB @ Pender 3:00 PM - JV, VAR G/B BB @ Pender 4:30 PM - JV, VAR WR @ Arlington, Pender 6:00 PM

Wisner-Pilger will have a 2 hour late start on Wednesday, January 22nd, with buses running accordingly, and no morning preschool. Please stay tuned for any further announcements.

BBB FINAL: Gators 37 - Twin River 44

BBB HALFTIME: Gators 18 - Twin River 21

GBB FINAL: Gators drop a close one to Twin River, 44-45.

GBB HALFTIME: Gators lead Twin River 30-21


Activities for Tuesday, January 21 - VAR G/B BB vs. Twin River (Home) 6:00 PM

Activities for Monday, January 20 - JH WR W-P INVITE (HOME) 5:00 - C-TEAM G/B BB @ Pierce 6:00

Gators WIN! 57-56!

Gators up 38-31 after three over Logan View Raiders.

Gators up 23-19 over Logan View at the half.

Gators up 8-6 after one quarter over Logan View.