Activities for Friday, November 1 - JH Choir @ Elkhorn Valley Choral Clinic - Early Dismissal/Teacher In-Service

Gators football season comes to an end. Fall to Creighton 32-56.

HALFTIME: Gators 16 - Creighton 12 #wpgators #nebpreps

State Volleyball Shirts--Order forms available online and in front of the office. Orders must be turned in with payment by 10:00 am Monday morning.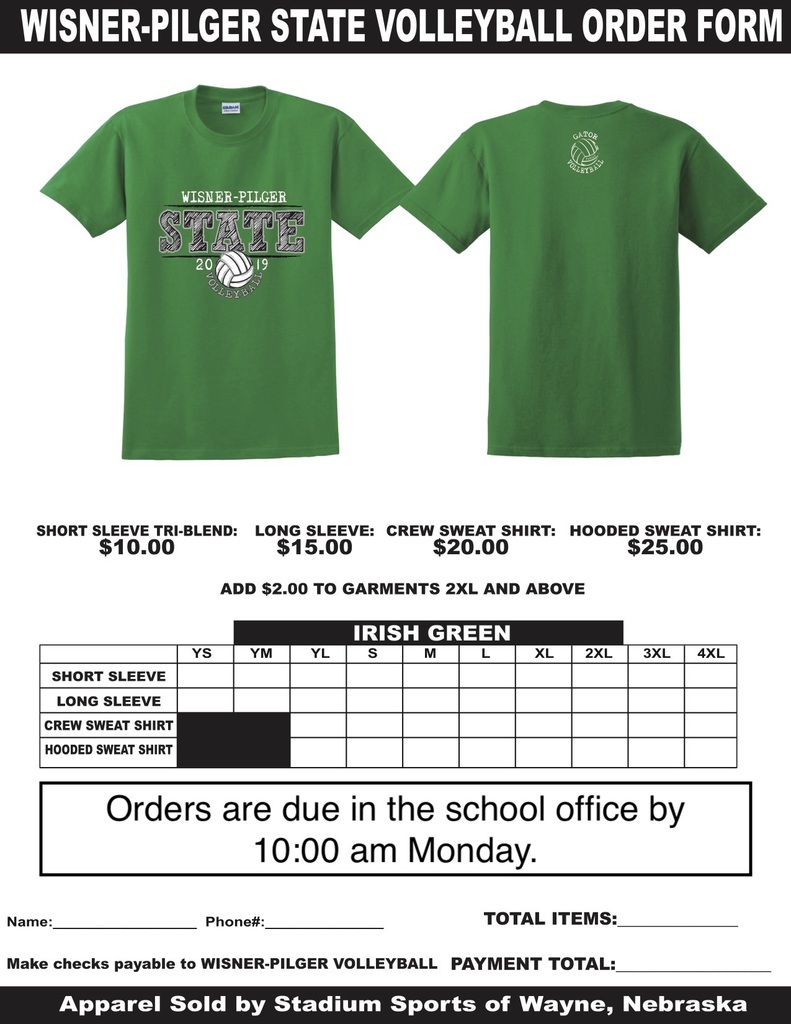 Activities for Thursday, October 31 - Varsity Football vs. Creighton (1st Round Playoffs) 6:00 PM

Reminder--The playoff football game tonight begins at 6:00.

It's Official: Volleyball will play Mead in the District Final to go to State. The game will be at 3:00 Saturday at David City High School.

Ponca wins 15-4. Gators hope for a wildcard

Gators take the fourth 25-20.

Ponca time out. W-P up 23-19

Third set to Ponca 25-21. Gators down 1-2

W-P time out. 17-16 Ponca

Ponca takes the second set 25-21

W-P time out. Ponca up 15-12

Second set tied 12-12

W-P takes first set 25-16

Ponca time out. Gators lead 19-13 in the first set

Subdistrict Final: W-P vs Ponca underway

Football Playoff Info: Wisner-Pilger vs Creighton, Thursday @ 6:00. NSAA ticket prices--$7-Adults, $5-Students. No passes are accepted.

Activities for Tuesday, October 29 - C2-4 Sub-District Volleyball Final @ Pender 7:00 PM -- Wisner-Pilger vs. Ponca