Activities for Wednesday, August 29 - Cuming County College Night @ West Point 7:00 PM

Wisner-Pilger Jr.-Sr. High School Bulletin for Wednesday, August 29, 2018 Happy Birthday today to... Taylor Macke!! ________________________________________ Blood Drive... TODAY, August 29th Wisner City Auditorium. 12noon until 6pm. Donors receive Sloppy Joes and bars!! ________________________________________ 9th-12th Students: College Night is TONIGHT from 6:30-8:30 at the Neilsen Community Center in West Point. All Nebraska colleges as well as colleges from South Dakota, Iowa, and Missouri will be there. Branches of the military will be present as well. This is a great opportunity to check out the different programs that each institution offers. Get online and print a BarCode so you don't have to fill out the postcards at each college's table. Visit nebraskacollegefairs.org. If you have questions, please see Mrs. Kreikemeier. ________________________________________ Concordia University will be at lunch on Wednesday... Please stop by and learn about their programs and welcome them to our school. ________________________________________ Seniors... If you did not work last year for junior concessions, please sign up to work concession stand on September 11 to cover graduation costs. Cost is $35 if you don't work. ________________________________________ All Freshman who plan on going out for boys basketball see Coach Mendlik. ________________________________________ Student Council... The committee working on Theme is to meet during GSH on Wednesday and the committee working on Competition Games is to meet Friday during GSH. ________________________________________ 7th or 8th grade students who are interested in running a 1 mile jr. high cross country race next Friday Sept. 7th at Norfolk Catholic (with the high school team), talk to Mrs. Raabe by the end of the week. ________________________________________ Mr. Moeller would like to thank all those who tried out for the one act play! The cast list will be posted Friday. Students interested in Tech Crew positions can see Mr. Moeller this week. ________________________________________ Handbook/NSAA forms are due from the following students... Trinity Bales, Lewis Dorris, Adam Good, Levi Otten, Noah Roth and Austin Williams. These are due today. Thank You!! ________________________________________ Class of 2019... the results of your voting are as follows: Class Flower-White Gerber Daisy Class Colors-Black and Rose Gold Class Motto-"We didn't realize we were making memories. We just knew we were having fun."--Winnie the Pooh ________________________________________ Homecoming Window Decorating Competition... Each class will have a lunchroom window to decorate with a large, colorful poster. Requirements: Class name, Positive words, Pictures, must be approved by Mr. Butterfield or Mrs. Kreikemeier. Deadline: September 11. No Paint on the windows. ________________________________________ Gator Music Boosters have discount cards for sale... Contact any band or choir student to get one. Cards are $10 each with lots of local vendors. All money needs to be turned in Wednesday, September 5th. ________________________________________ HELP... Mrs. Raabe is looking for a couple of students to help at the Indian Trails Cross Country meet this Thurs. Aug. 30th from 5:15 to about 6:45. It is an easy job, looks good on a resume (volunteer work), and is the only chance to watch the Gator runners at home. They would appreciate some support. Please talk to Mrs. Raabe if you can help. ________________________________________ National Honor Society Reading Lab This Week.... Wednesday - Emily, Thursday - Jessica, Friday - Hannah. ________________________________________ Wednesday * 7 p.m. Cuming County College Night @ West Point Thursday * 4:30 p.m. - Varsity Softball vs. T-H & WPT-B @ Tekamah * 5:30 p.m. - JV, Varsity Cross Country @ ITCC * 5:30 p.m. - Varsity Volleyball Tournament

Ag 7 learning about quality of life, imports/exports and food availability today, and IT Exploration learning about Technology. #wpgators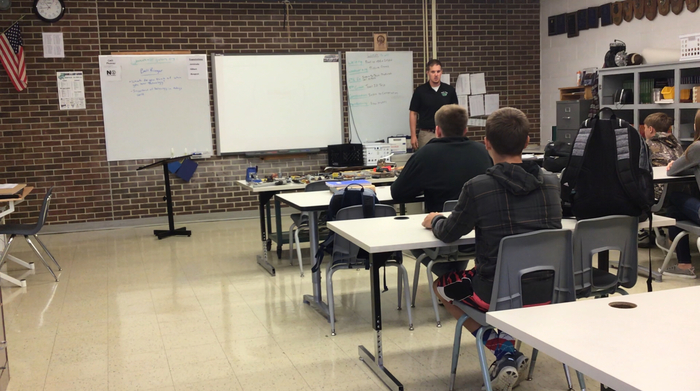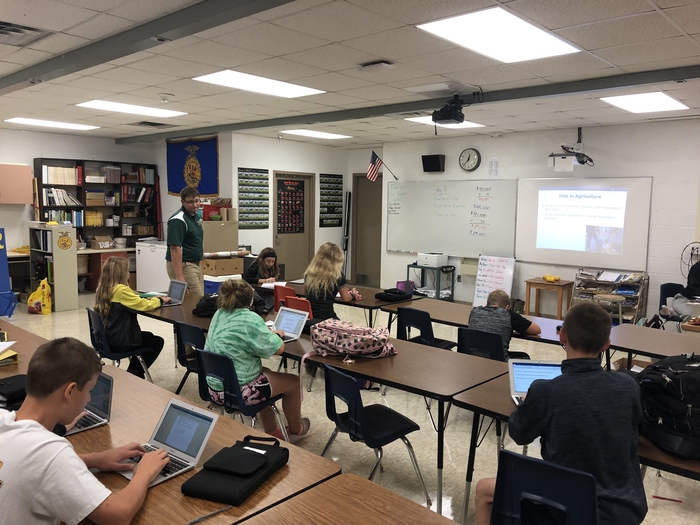 Wisner-Pilger Jr.-Sr. High School Bulletin for Tuesday, August 28, 2018 Happy Birthday today to... Ashley Brahmer!! ________________________________________ 9th-12th Students: College Night is Wednesday from 6:30-8:30 at the Neilsen Community Center in West Point. All Nebraska colleges as well as colleges from South Dakota, Iowa, and Missouri will be there. Branches of the military will be present as well. This is a great opportunity to check out the different programs that each institution offers. Get online and print a BarCode so you don't have to fill out the postcards at each college's table. Visit nebraskacollegefairs.org. If you have questions, please see Mrs. Kreikemeier. ________________________________________ Concordia University will be at lunch on Wednesday... Please stop by and learn about their programs and welcome them to our school. ________________________________________ Seniors... If you did not work last year for junior concessions, please sign up to work concession stand on September 11 to cover graduation costs. Cost is $35 if you don't work. ________________________________________ All Freshman who plan on going out for boys basketball see Coach Mendlik. ________________________________________ One Act Tryouts Continue Tonight... at 6:00pm and tomorrow morning at 7:30am in the Fine Arts Auditorium! We had great tryouts last night - let's see more tonight and tomorrow! ________________________________________ 7th or 8th grade students who are interested in running a 1 mile jr. high cross country race next Friday Sept. 7th at Norfolk Catholic (with the high school team), talk to Mrs. Raabe by the end of the week. ________________________________________ FILL THE SOFTBALL STANDS... tonight's softball game is fill the stands... Students wearing gator or viper gear admitted to the game for free. ________________________________________ Are you interested in Health Careers? There is a great opportunity called Health Careers Club. It is for students 9-12th grades. Monthly meetings are held and offer guided tours, guest speakers, and hands on activities. The first meeting is August 29th 7:00-8:30. For more information see the poster on the bulletin board outside the science classrooms. ________________________________________ Gator Music Boosters have discount cards for sale... Contact any band or choir student to get one. Cards are $10 each with lots of local vendors. All money needs to be turned in Wednesday, September 5th. ________________________________________ HELP... Mrs. Raabe is looking for a couple of students to help at the Indian Trails Cross Country meet this Thurs. Aug. 30th from 5:15 to about 6:45. It is an easy job, looks good on a resume (volunteer work), and is the only chance to watch the Gator runners at home. They would appreciate some support. Please talk to Mrs. Raabe if you can help. ________________________________________ Health Careers Camp... University of Nebraska-Kearney is offering a Health Career Camp on September 26. This is designed for Juniors and Seniors. This is a great opportunity to see the University of Nebraska Medical Center complex, attend a career exploration fair and speak with over 40+ representatives from various health professions. Visit
www.unk.edu/healthcareersfair
for more information. ________________________________________ National Honor Society Reading Lab This Week.... Wednesday - Emily, Thursday - Jessica, Friday - Hannah. ________________________________________ Tuesday * 4:30 p.m. - JV, Varsity Softball vs. O'Neill (Fill Stands) Wednesday * 7 p.m. Cuming County College Night @ West Point

Activities for Tuesday, August 28 - Softball (JV, VAR) vs. O'Neill (Home; Fill the Stands)

Activities for Monday, August 27 - Volleyball (Junior High) @ Clarkson 6:00 PM

Wisner-Pilger Jr.-Sr. High School Bulletin for Monday, August 27, 2018 Happy Birthday today to... Calby Ruskamp!! 9th-12th Students: College Night is Wednesday from 6:30-8:30 at the Neilsen Community Center in West Point. All Nebraska colleges as well as colleges from South Dakota, Iowa, and Missouri will be there. Branches of the military will be present as well. This is a great opportunity to check out the different programs that each institution offers. Get online and print a BarCode so you don't have to fill out the postcards at each college's table. Visit nebraskacollegefairs.org. If you have questions, please see Mrs. Kreikemeier. Seniors... If you did not work last year for junior concessions, lease sign up to work concession stand on September 11 to cover graduation costs. Cost is $35 if you don't work. Tryouts for the Gator one act play production, "Chernobyl Requiem" are tonight from 6-8 PM, Tuesday night from 6-8 PM Wednesday morning from 7:30-8 AM! All tryouts wlll be in the Fine Arts auditorium--see Mr. Moeller if you have questions or conflicts! Are you interested in Health Careers? There is a great opportunity called Health Careers Club. It is for students 9-12th grades. Monthly meetings are held and offer guided tours, guest speakers, and hands on activities. The first meeting is August 29th 7:00-8:30. For more information see the poster on the bulletin board outside the science classrooms. Gator Music Boosters have discount cards for sale... Contact any band or choir student to get one. Cards are $10 each with lots of local vendors. All money needs to be turned in Wednesday, September 5th. Thank you to everyone who submitted Student Council applications. The applications were impressive and the choice difficult. Congratulations to the following 2018-2019 Student Council members: Danika Alexander, Mersadies Buderus, Audrey Glaubius, Emily Hatterman, Kylee Horst, Joslyn Jacobs, Cole Jacobsen, Hilary Liermann, Adison Meyer, Tymarie Ott, Claire Raabe, Calby Ruskamp, August Scholting, Reagan Scholting, Grace Steinmeyer, Karl Steinmeyer, Jessica Svoboda, Becca Thompson The first meeting will be on Tuesday, August 28th at 7:45am. HELP... Mrs. Raabe is looking for a couple of students to help at the Indian Trails Cross Country meet this Thurs. Aug. 30th from 5:15 to about 6:45. It is an easy job, looks good on a resume (volunteer work), and is the only chance to watch the Gator runners at home. They would appreciate some support. Please talk to Mrs. Raabe if you can help. Health Careers Camp... University of Nebraska-Kearney is offering a Health Career Camp on September 26. This is designed for Juniors and Seniors. This is a great opportunity to see the University of Nebraska Medical Center complex, attend a career exploration fair and speak with over 40+ representatives from various health professions. Visit
www.unk.edu/healthcareersfair
for more information. National Honor Society Reading Lab This Week.... Monday - Alexis, Tuesday - Jordan, Wednesday - Emily, Thursday - Jessica, Friday - Hannah. Monday * 6 p.m. - Junior High Volleyball @ Clarkson Tuesday * 4:30 p.m. - JV, Varsity Softball vs. O'Neill (Fill Stands)

Final Results from Saturday's Softball Tournament: NEN Vipers defeat Polk County 12-3 and finish tournament champions! Vipers are now 9-2 on the season.

Vipers win their third game of the day 9-1 over Blue River. Vipers play next and final game right away against Polk County.

NEN Vioers move to 2-0 at the Cowtown Classic with a victory over HWY 91 , 12-1. Vipers will now play Blue River at 4:00 PM.

NEN Vipers take Game 1, 11-3 over the O'NEILL. Game 2 vs. HWY 91 to start at 11:30.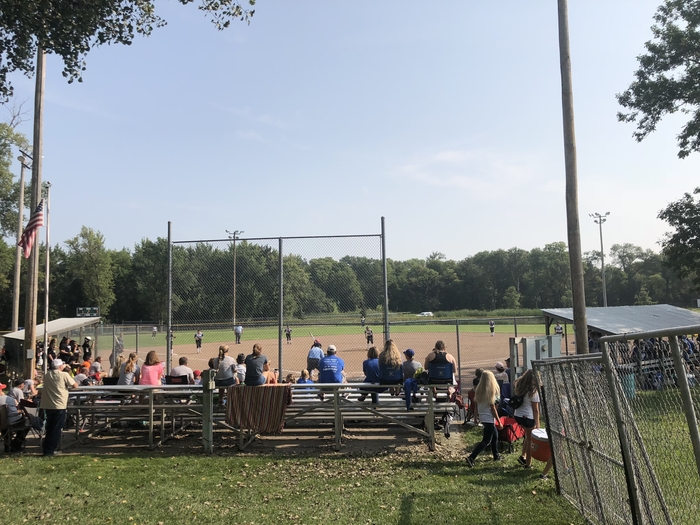 Activities for Saturday, August 25 - Softball (Varsity) Wisner-Pilger Tournament (Home) 10:00 AM

Final: Wisner-Pilger 50 - Cross County 34 #wpgators #nebpreps

Gators will take the lead into the 4th qtr! HERE. WE. GO!

End of 3, Gators lead 36-14. #wpgators

The Gator student section made the long road trip!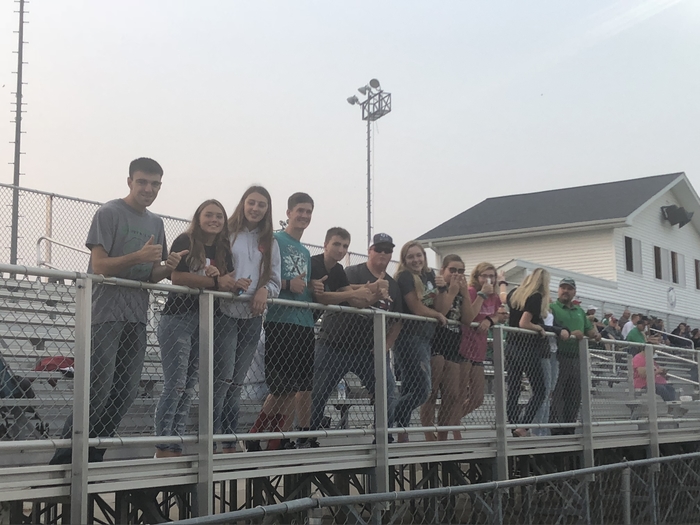 At the half, Wisner-Pilger leads Cross County 16-8 #wpgators #nebpreps

End of the 1st quarter, Gators lead 8-0. #wpgators

Friday night lights! #wpgators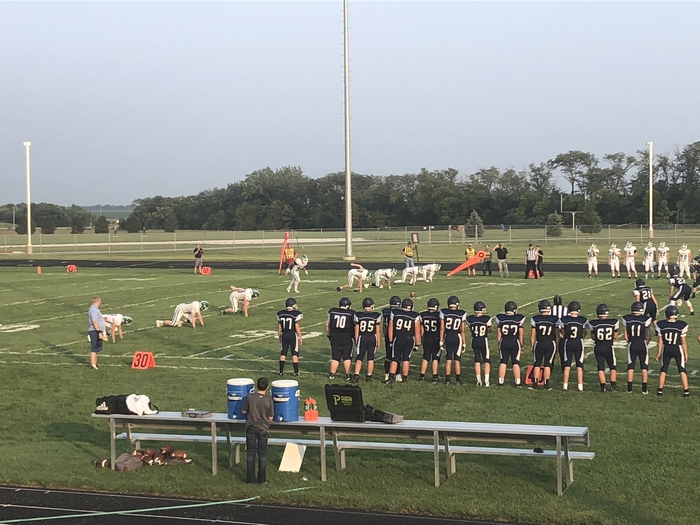 Results from last night's Volleyball game at Schuyler: all three levels (C, B, and VAR). Varsity Scoring: W-P 25 25 25 I 3 Schuyler 14 11 8 I 0