3rd Place Class C2 Volleyball 2021 #wgators Great season, we are proud of you!

SET 3: Gators take the set and the match!

SET 2: Gators take control of the match, winning the 2nd set 25-15

SET 1: Gators 25 - Superior 17, Gators take a 1-0 lead

Information for today's Volleyball match. Go Gators!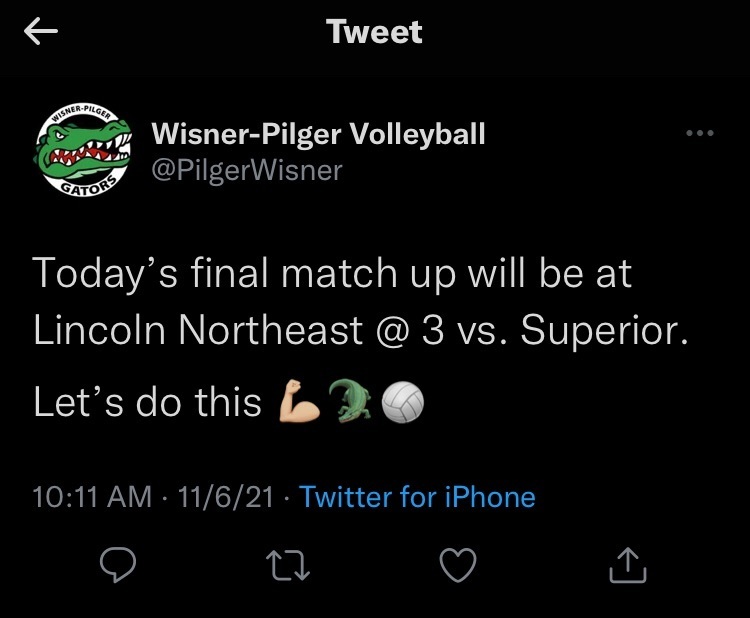 SET 5: Gators fall 13-15 — The Gators will play in the 3rd place match tomorrow

SET 4: Gators drop the set 17-25, on to a deciding fifth

SET 3: Gators 25 - Sutton 17, Gators lead the match 2-1!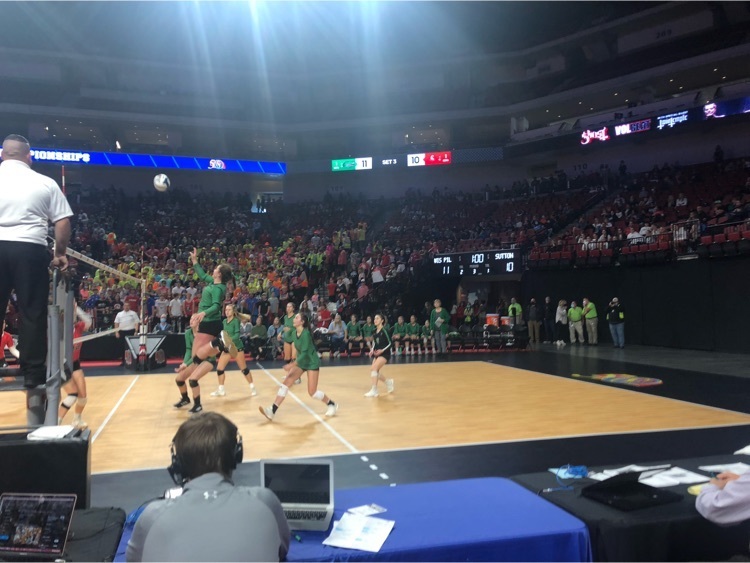 SET 2: After two sets, the Gators are tied with Sutton 1-1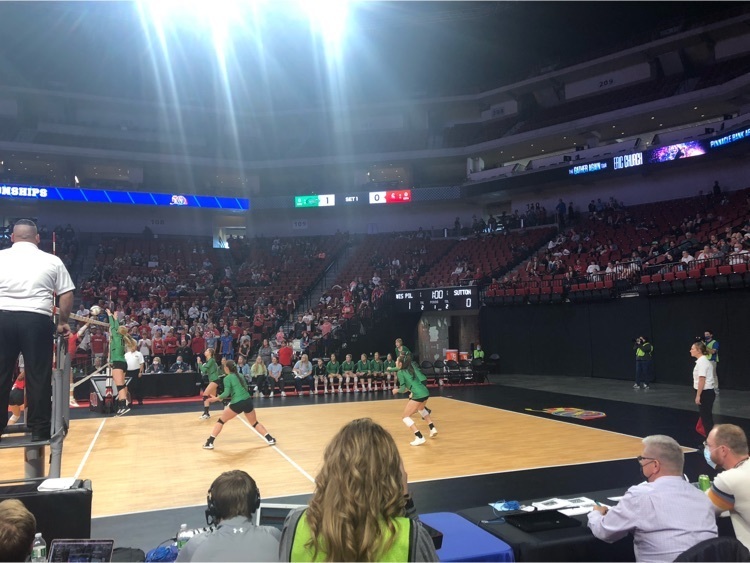 Seven minutes to first serve at PBA - winner advances to the CHAMPIONSHIP! #wpgators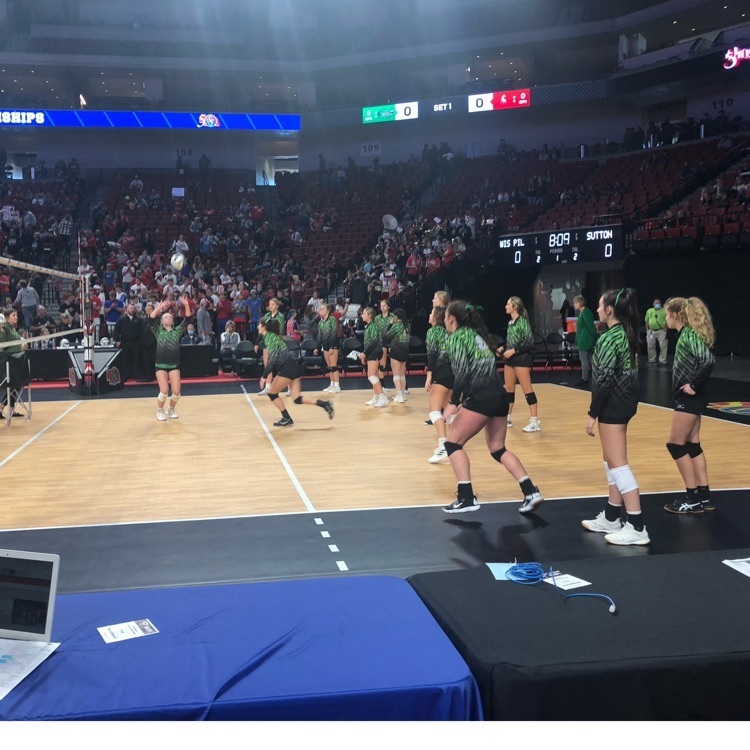 The Lady Gators will play the winner of Sutton and Clarkson-Leigh in the state semifinal tomorrow at 3:00. Hope to see everyone there.

Gators win set 4 25-22 to advance to the second round of the state tournament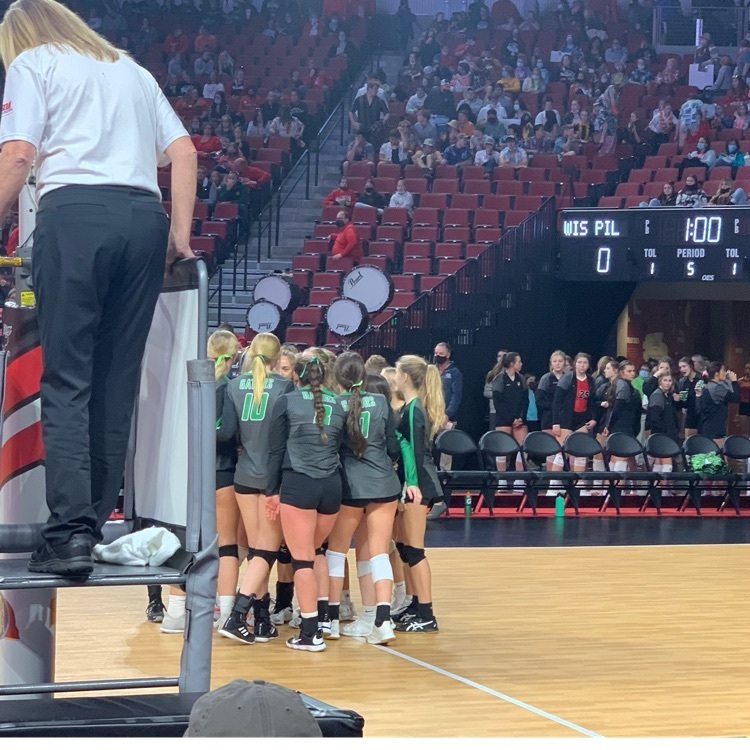 Gators drop set 1, 24-26.

Thursday and Friday's State Volleyball games will be televised on the NFHS Network. NFHSNetwork.com It does require a subscription to the network.

Activities for Tuesday, November 2 - National Honor Society Inductions (Fine Arts) 7:00 PM

Pictures from last night's East Husker Choral Clinic. The High School Choir performed, thirteen members performed in the East Husker Choir, and seven members were selected to be part of the Honor Choir. #wpgators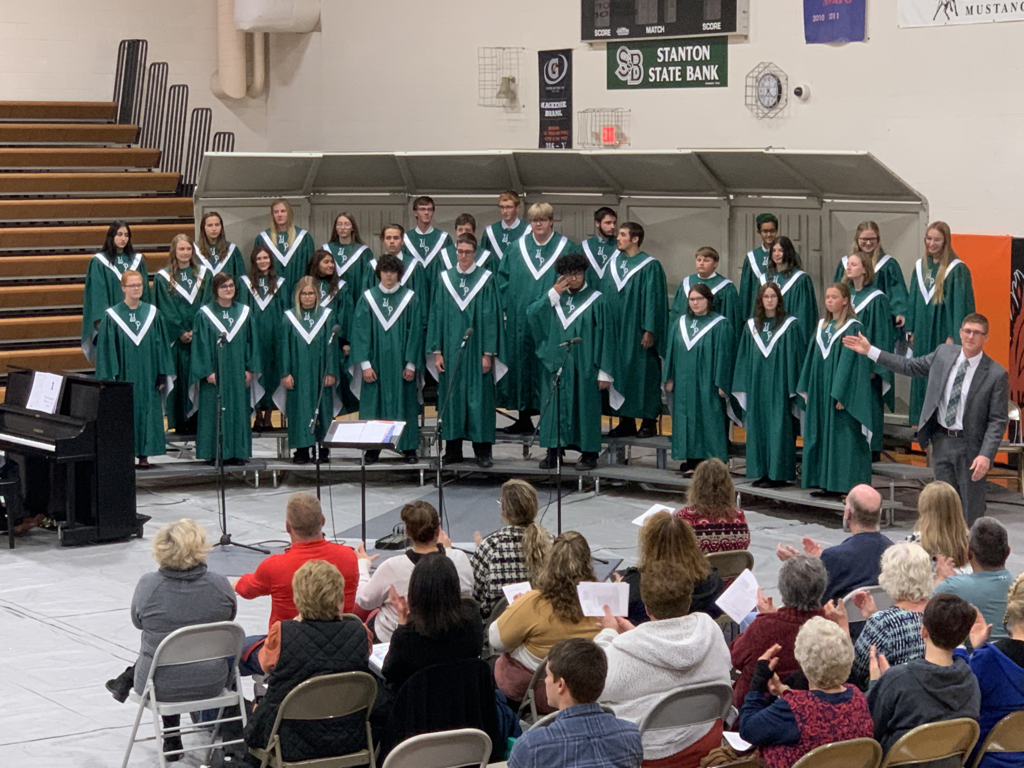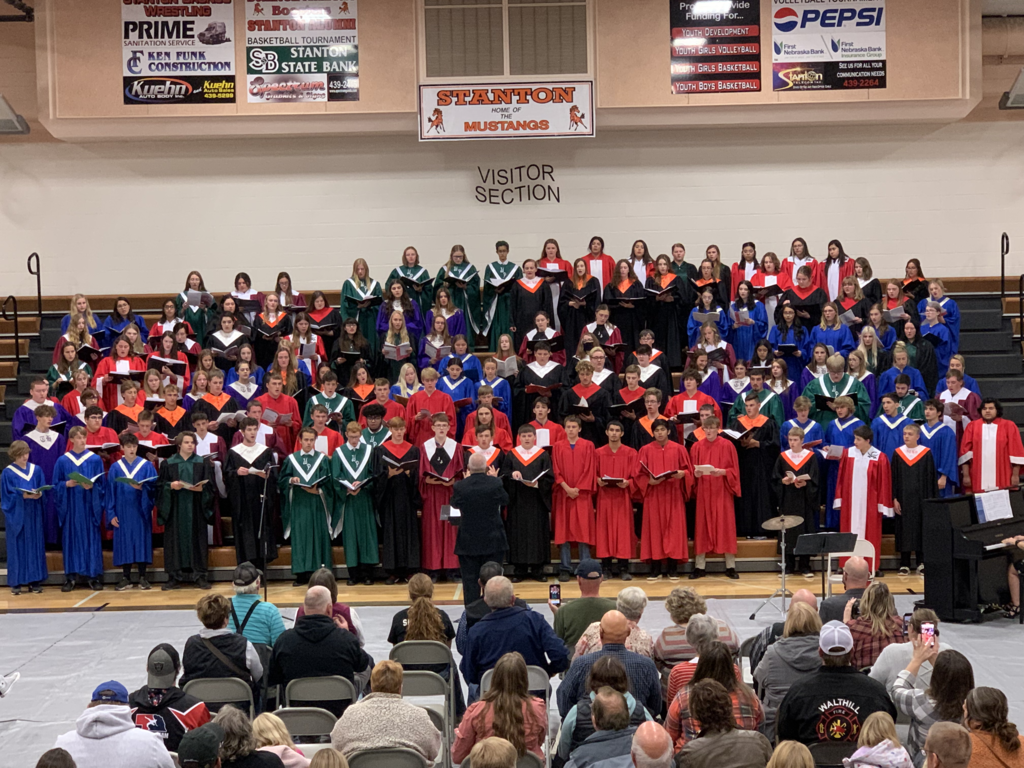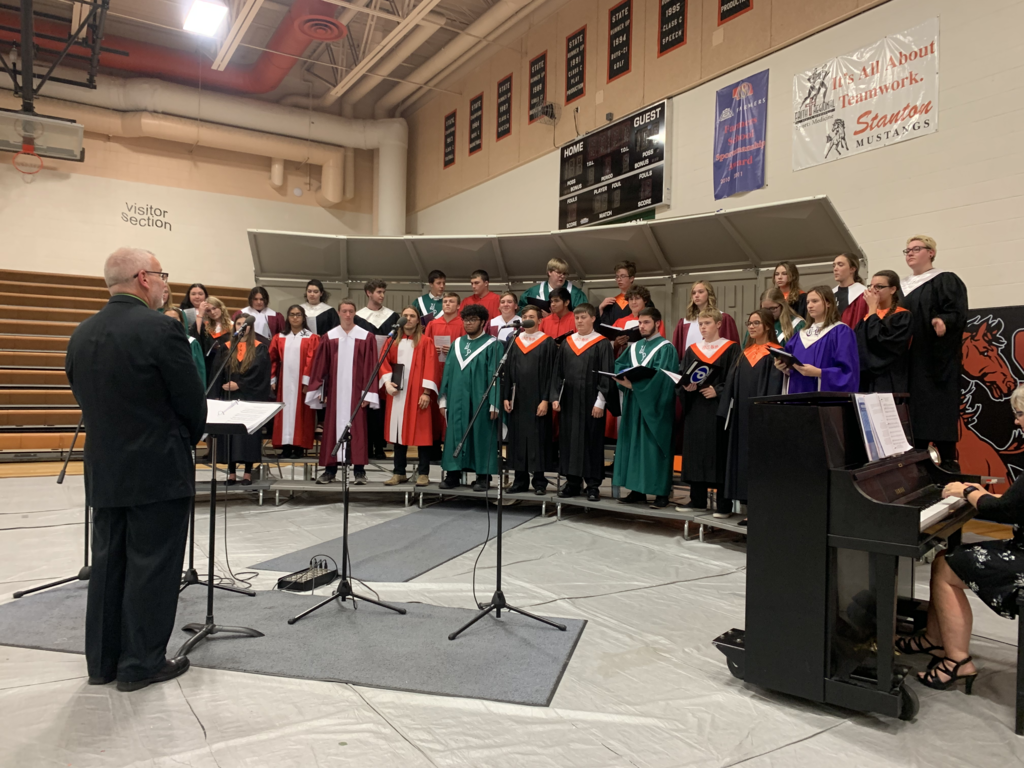 Wisner-Pilger Schools is requesting parent participation in a school climate and culture perceptual survey. Please choose one of the links below. Thank you! Elementary Parent Survey:
http://www.bbyt.es/CT6EV
Junior /Senior High Parent Survey:
http://www.bbyt.es/RN4BV
A link can also be found on our school website.

Reminder for all Wisner-Pilger fans: Lancaster County has a mask mandate through the end of November for all indoor activities. That means you will need masks to get into the State VB tournament and restaurants and stores in Lincoln.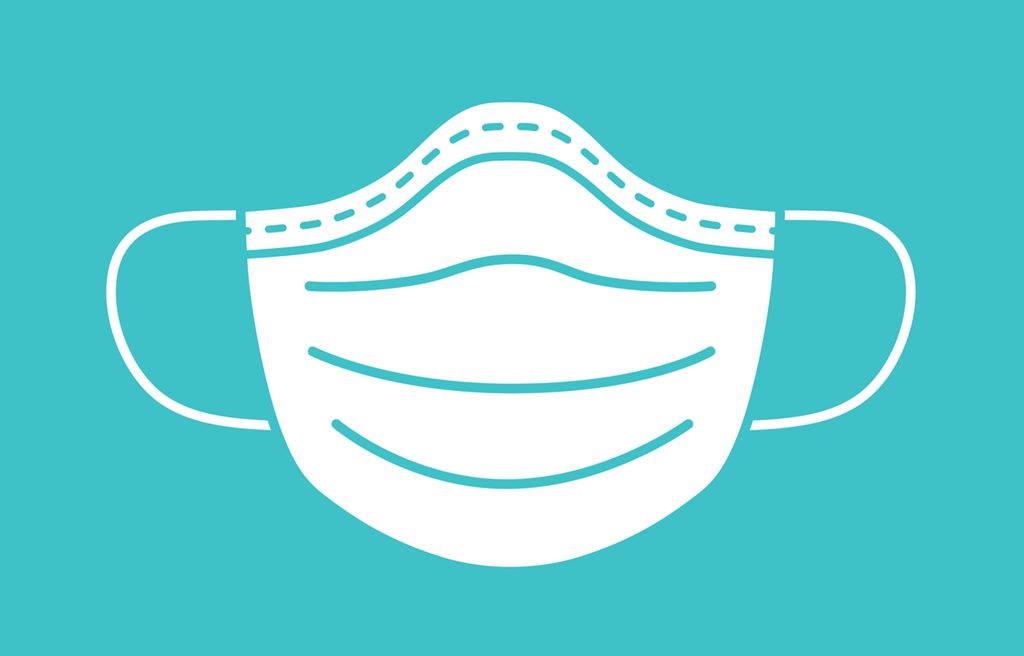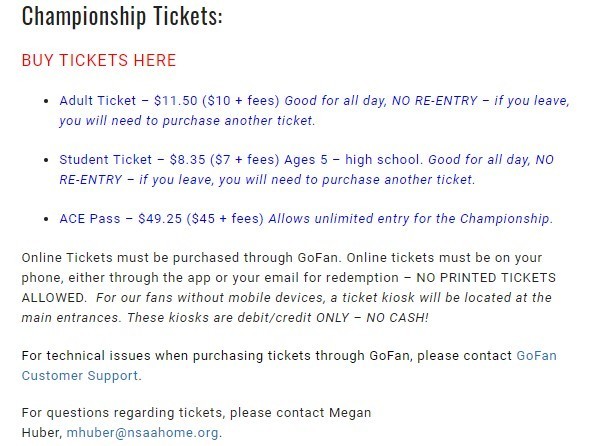 Activities for Monday, November 1 - ECH Choral Clinic - Stanton